In need of a new hangout spot to relax with a coffee and something sweet, or grab some lunch with friends? We've collated the best cafes in Preston that you're honestly going to love with each offering something different. 
Our co-living accommodation in Preston is the perfect base for those wanting to be central to everyone and everything. So, you won't have to walk far to check out the abundance of cafes this Lancashire city has to offer!
You'd be silly to miss out on these…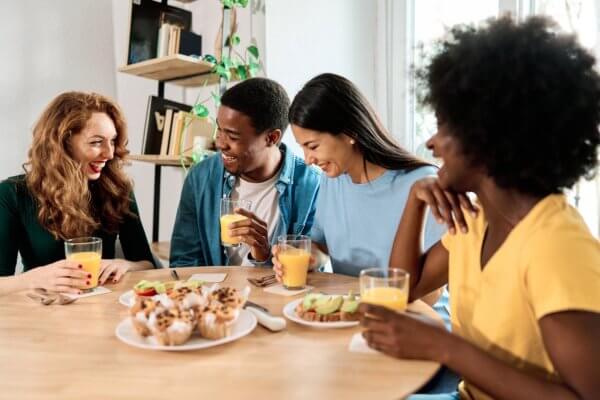 1. The Larder Café, Arts & Community Hub
First and foremost in our guide to Preston cafe's is none other than The Larder Café, Arts & Community Hub. 
This quirky cafe on Lancaster Road focuses on local, ethical and quality food, offering banana pancakes to wild boar sausage sandwiches to falafel focaccias and more. 
They also have many different coffee and hot drinks options to choose from. 
Not only does this place have a lovely atmosphere to relax and chat in, they also host events and exhibitions so make sure to keep your eyes peeled for what's on. 
With the money spent going back into the community, this venue is highly recommended! 
View this post on Instagram
Address: 50 Lancaster Rd, Preston PR1 1D
2. Aunty Dolly's Café
Established back in 1998, Aunt Dolly's Cafe has built up quite the reputation in the city from its Preston Market Hall location. 
This friendly cafe provides all you could want, from quick and friendly service to delicious food and drink options to a relaxing atmosphere. 
Their menu has something to tempt everyone with Full English Breakfasts, tuna cheese toasties, ham and cheese hot baguettes and steak pies amongst the selection. 
If you're just looking for somewhere to chill with friends, order one of their hot drinks options with herbal tea, coffee hot chocolate and flavoured lattes on the menu. 
Don't fancy leaving the house? This place has got you, they're on Deliveroo!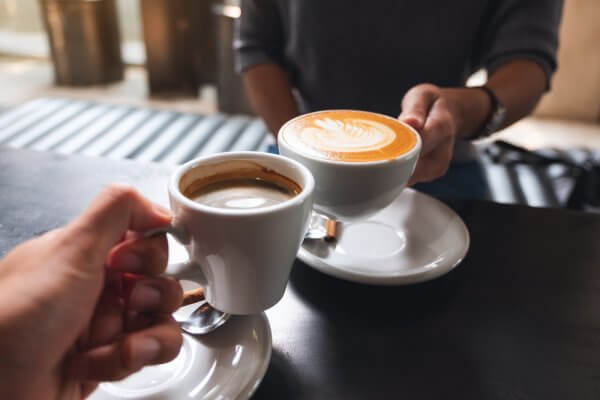 Address: Earl Street market hall no7 and 10, Preston PR1 2LA
3. Heritage Café
Heritage Cafe provides the best locally sourced breakfasts, brunches, lunches and afternoon teas from the beautiful grounds of Samlesbury Hall. 
Whether you're wanting to head here to enjoy one of their Heritage's Breakfasts, grab a Pie of the Day with Chips and Peas at lunchtime or even to feast upon their Spanish inspired tapas in the evenings, the menu here is sure to please. 
This award winning cafe may be a little far out compared to others in Preston but you'll be glad you made the trek! 
View this post on Instagram
Address: Heritage Cafe, Preston New Rd, Preston PR5 0UP
4. The Tea House 
For tea lovers living in Preston, this colourful Cannon Street cafe is sure to become your regular hotspot. 
The Tea House has a huge variety of over 250 different flavours of teas from around the world, which comes served in a cute traditional teapot. 
If you're wanting tea to take out, you can buy bags to drink at home. 
After a mouth-watering lunch? They also have baguettes, wraps, salads, burgers, soups and traditional Polish dishes on the menu. 
There's even plenty of homemade cakes to satisfy your sweet tooth cravings, their Lancashire tea loaf is amazing! 
Once you take a visit, you won't be able to get enough of this hidden gem. 
View this post on Instagram
Address: 23 Cannon St, Preston PR1 3NR
5. No.15 Café House
When it comes to Preston cafes, this quaint Priory Lane venue is a standout. 
No.15 Cafe House serves beautifully presented fresh food from breakfasts to lighter lunches to sandwiches to jacket potatoes to homemade cakes, so no matter what you're fancying, something is sure to tempt you. 
That's not all the good news, they have a wide variety of vegetarian, vegan and gluten-free options available so there's grub to suit everyone. 
Thirsty? Their teas and coffees from Cumbrian based Carvetti Coffee Roasters are top-notch. 
Gather with friends or get some work done and make the most of the warm atmosphere. 
View this post on Instagram
Address: 15 Priory Ln, Penwortham, Preston PR1 0AR
6. Ravenous
Ravenous is a cafe which stands out from the crowd for all the right reasons. 
Tucked away on Cannon Street, this independent coffee shop is the place to be for full breakfasts, Eggs Benedict, porridge, toast, soups and more. 
What's more, there's vegetarian, vegan and gluten free options which means no one has to miss out on the high quality food and drink on offer here. 
Having been a part of Preston's food and drink scene for over 15 years, it's not just us who rave about this place! 
View this post on Instagram
Address: 12 Cannon St, Preston PR1 3NR
7. Cafune 
Based on Market Street, this venue brings the vibrant flavours of Latin America to Preston. 
Cafune is the first South American coffee shop not only in Lancashire, but within the whole of the UK so it's certainly unique. 
If you're after fresh and great tasting food, amazing coffee and a friendly atmosphere then look no further, they even have a big range of gluten free, vegan and veggie options available. 
What will it be? Their classic Brazilian street sandwich consisting of warm beef, gooey cheese, pickles, tomato and mayo. 
Or, their Gringos breakfast with smashed avocado and 2 eggs on toast, with crumbled feta and sweet piquanté peppers? Both sound amazing if you ask us! 
For those on the go, all of their menu items are able to be taken out, and you can even purchase a variety of South American products and Cafuné coffee bags.
View this post on Instagram
Address: 35 Market St, Preston PR1 2AR
The cafe culture in Preston has elevated to new heights in the past couple of years, with a variety of independent venues which provide some of the best foods, drinks, and atmospheres you could wish for. 
Considering the weather is starting to get better, there's no time better to check in for a good cuppa and a delicious bite to eat in one of the city's many cafes! 
Are you wanting to change careers? You should read our guide on tips and tricks to help you out.