Co-Living Accommodation in
Newcastle-under-Lyme
COLiVING iN Newcastle-under-Lyme
The charming town of Newcastle-under-Lyme is home to plenty of independent stores, delicious restaurants and of course, the ground-breaking New Vic theatre!Let's not forget the historic market, which has taken place on the High Street since 1173. Home to over 80 stalls of yummy local produce and quirky bargains, why not treat yourself?
Newcastle-under-Lyme is the perfect base for young professionals, offering a mixture of tranquillity with a buzzing nightlife when you need to let your hair down. If clubbing isn't your scene, don't worry! There's a bunch of trendy chic bars like Hogarths Gin Palace which are perfect for a quick drink after work.
If you're feeling hungry, visit the quaint Amore Italian Restaurant for a treat on the weekend and grab a hearty bowl of pasta (because everyone loves carbs, right?) For those wanting to be a little extra, hire a narrowboat with your mates along the Trent & Mersey canal and explore the pretty lakes of Bathpool Park on foot or bicycle!
Working regularly can be tough and tiring, which is why we ensure you have a comfortable base to return to after a busy day. Our cosy accommodation in Newcastle-under-Lyme is part of one big community, all focused on making your life a lot easier. So, sit back, relax, and enjoy the delights of Newcastle-under-Lyme!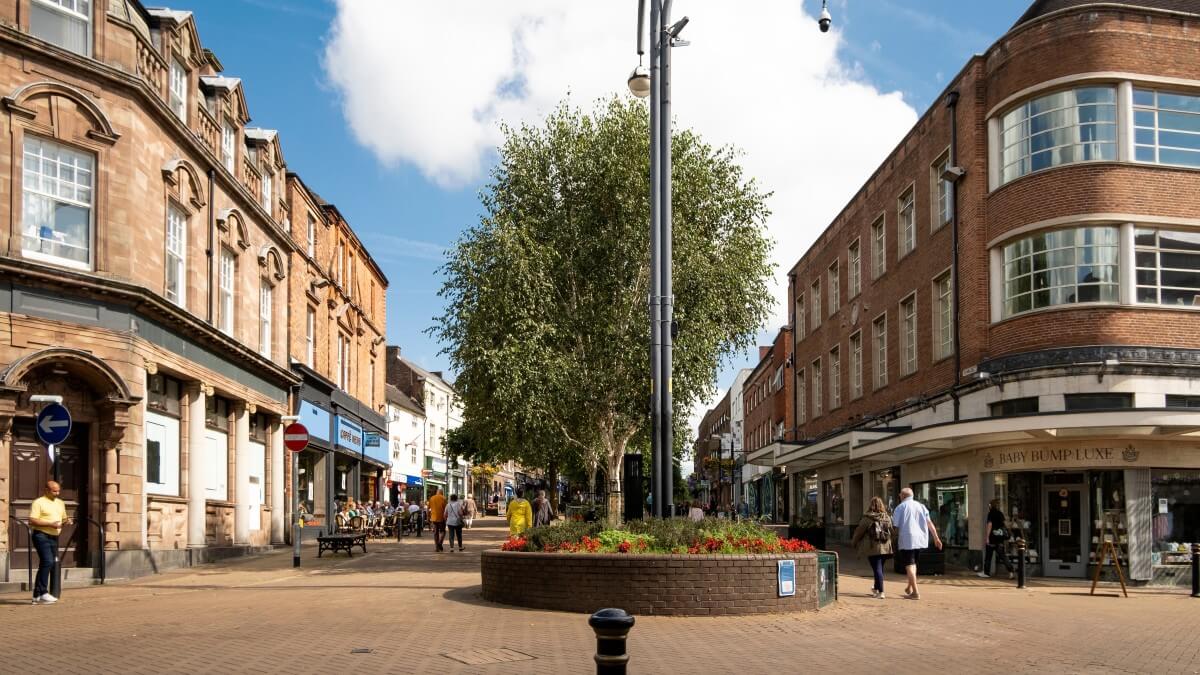 One London Road
One London Road is in an ideal location, situated smack bang in the town centre with access off the main arterial route into the town centre and backing on to Lyme Brook parkland.
ADDRESS: London Road, Newcastle-under-Lyme, ST5 1LZ