It's now that time of year where the weather is colder, darker, wet and windier. Which makes getting out of bed in the morning and leaving your accommodation that much harder – don't you think?
You leave for work when it's dark and come home when it's dark. It's not the best time of year for our working routine, that's for sure.
If you're a young professional commuting to work during bad weather, have a read of our guide with helpful tips.
Getting to work will be easier when you take our advice on board!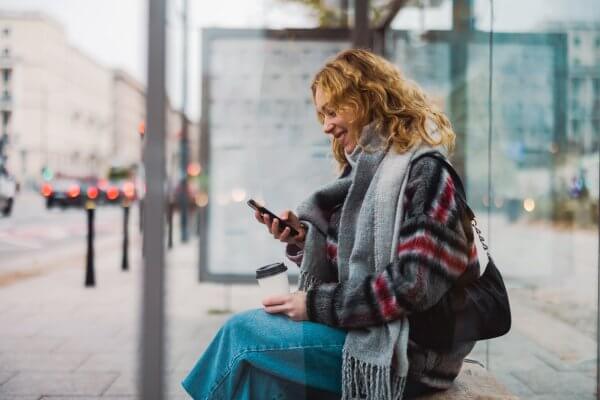 1. Plan Getting There In Advance
Our first tip for travelling to work in bad weather is to plan your working day in advance.
Whilst we can't really predict exactly what the weather is going to be like on the day, especially with how the UK weather is, you can have a look at the forecast for the week and take it into account when it comes to getting to work.
If there's a heavy thunderstorm, snow or any other adverse weather predicted, make sure you plan in extra time to get yourself into work and on time.
We always find it useful to schedule our day the night before, from what time we're leaving the house, to what we're packing for lunch to what we're wearing.
This makes it easier in the morning so there's no rushing, and little to no delays because of the weather!
2. Think About Your Commute
Similarly, to what we've just mentioned, you should plan your commute into work in advance, according to the weather.
If you've noticed it's taking you longer than normal in the morning to drive into work during the Autumn or Winter months, whether it's because you having to defrost your windscreen, or maybe the heavy rain is making things slower, then have a think about your mode of transport.
It might be that it's easier for you to use public transport rather than driving into work when the weather is bad.
This is especially true when it comes to adverse weather conditions like when it's snowing.
If you need to use your car to commute to and from work, then ensue you drive slower and pay attention to the changing conditions.
3. Wrap Up Warm
During the colder months, it's so important to dress appropriately when it comes to heading into work.
The last thing you want to do is be freezing on your commute into the office, it just puts you in a bad mood from the get-go.
Plus, you don't want to walk in soaking wet because you forgot to wear a coat with a hood or bring an umbrella.
So, spend some time wrapping up warm in the morning when you're leaving your flat or living space.
The weather might look okay as you're getting ready to leave, but we all know it can start chucking buckets in a matter of minutes.
Wrap up warm with a coat, scarf and any other cold weather essentials before heading out.
We'd really suggest wearing anti-slip shoes to avoid slipping on ice during the colder months, like a good pair of winter boots.
It may also be a good idea to leave some spare bits in your car if you drive into work, should you need to change fits after a bad weather experience.
4. Get Enough Sleep
What does sleep have to do with bad weather you may be asking?! Well, a lot actually.
To prepare for the working day ahead, you need to ensure you're getting enough sleep of between 7-9 hours of sleep every night.
This is even more important during the Autumn and Winter months because the days are shorter and there's less sunlight hours. Which causes your body to produce more melatonin, our bodies sleep hormone.
We're naturally more fatigued when the weather is bad, so make sure you're working on your sleeping pattern and trying to get as much shut eye as you can.
You'll feel more motivated to start the day and travel into work (even if it's pitch-black outside) if you're not waking up shattered!
5. Think About Flexible Approaches
Another helpful tip for travelling to work in bad weather is to think about other approaches you can take.
Is your job flexible enough for you to work from home if necessary?
If the weather is super bad, think about working from home for the day if your commute is going to be impacted.
The best thing to do is to speak to your manager and see what they suggest, after all, if getting to work during a storm is going to make you an hour or two late.
We're sure they'd prefer for you to have a working from home day instead!
Your employer may be able to offer you other flexible working arrangements, like coming into work later if there are travel disruptions.
If you do shift work or a role which prevents you from being able to work from home, speak to your manager or colleagues to see if anyone's able to swap shifts with you if you can't make it in due to the weather conditions.
6. Don't Risk Your Safety
Our final tip for you to take away from this guide is to ensure you don't put yourself at risk when it comes to travelling to work in bad weather.
Whilst it is your responsibility as an employee to get yourself to your workplace, if the weather permits you from getting there or it poses a risk to your safety, these circumstances are out of your control.
We're not saying you should take a day off if it's starts hailing, but if there are extreme weather conditions like a heavy snow, thunderstorm or floods which would significantly impact you travelling to work, then you need to think about your health and safety above all.
We'd recommend getting in touch with your place of work and discussing what you should do if there's some unexpected weather conditions where you live.
Your employer may have a "bad weather policy" which highlights what's expected of you during conditions such as these.
It may be that weather conditions lead to your place of work closing for the day, or even closing early to allow for employees to get home safely.
7. Take Breaks To Have A Warm Drink
When it comes to making the trek into work when the weather is bad, our go-to essential is a warm coffee flask.
If you're in a bit of a rush and don't have time to make a coffee before you leave, don't worry.
When you've somehow made it into work after it taking hourssss to get there, your hands are freezing, your soaking wet and you're regretting all your life choices then take a break and have a warm drink.
There's no better time to go make yourself a nice hot chocolate, brew or a warming cup of tea. It'll heat you up and get you out of doing work for a short while as you boil the kettle and have a chit-chat with your co-workers.
You can take solace inside sitting at your desk with your warm drink and be thankful you're no longer outside in the terrible weather.
So, now you're prepared for the bad weather which is certainly coming soon for all of us UK workers – sad times. At least you can take these tips on board and use them to your advantage!
Are you experiencing winter burnout? Don't worry, we have a blog with tips and tricks to help you out.