Are you a young professional looking to maximise your annual leave for 2023? Well, with our help you'll be able to stretch your holiday entitlement that little bit further.
Considering this summer's well and truly coming to an end, why not get excited about the paid leave you'll be having next year! Carry on reading to find out how you can make the most of your time off work…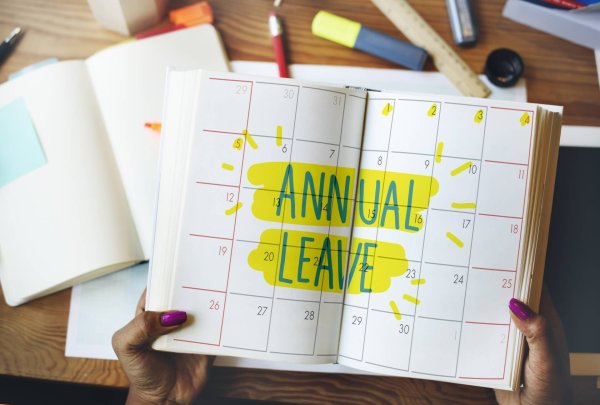 What Is Annual Leave?
If you're a young professional who's just entered the world of work, you might not be sure what annual leave is, that's where we come in handy!
Annual leave is the paid number of days you're allowed off from work per year, almost all workers are legally entitled to 5.6 weeks' paid holiday.
Your annual leave entitlement will vary depending on where you work, and it also depends on the company's holiday year when you can take this time off.
Some businesses offer an annual leave purchase scheme where you can receive additional holidays through salary sacrifice, which is beneficial if you're keen for more days off from work, but you've ran out of your allowance.
If you're not sure what your annual leave entitlement is, speak to your employer.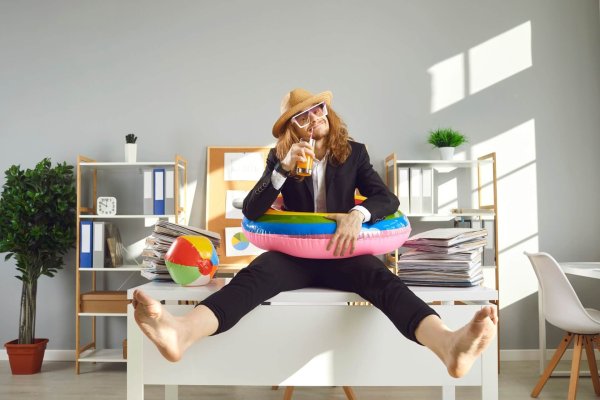 How To Make The Most Of Annual Leave in 2023
If you've quickly ran out of holiday entitlement for this year or, you just want to plan your time off a bit more carefully, you have to check out how to get 47 days holiday next year by only taking 19 days of your annual leave.
So, how can you do it and what dates do you need to book off?! Well, this TikTok video explains what UK workers need to do to get more off, but we've also included the dates you need to book off below.
April 2023
Take off four days off before Good Friday and Easter Monday for a full ten-day break.
Monday, April 3
Tuesday, April 4
Wednesday, April 5
Thursday, April 6
May 2023
If you take these four days off after the Early May Bank Holiday it will give you nine days off.
Tuesday, May 2
Wednesday, May 3
Thursday, May 4
Friday, May 5
May/June 2023
Taking two days off at the end of May, after the Spring Bank Holiday, and then taking another two at the start of June will give you nine days off.
Tuesday, May 30
Wednesday, May 31
Thursday, June 1
Friday, June 2
August/September 2023
Booking off four days after the August Bank Holiday means you'll have nine days off work.
Tuesday, August 29
Wednesday, August 30
Thursday, August 31
Friday, September 1
December 2023
If you plan three days off work after Boxing Day, you'll get ten days out of the office – end the year with a bang!
Wednesday, December 27
Thursday, December 28
Friday, December 29
Although, this trick will only work if you get Bank Holidays off as part of your contract and work a typical 9-5 style job, unfortunately those who don't get them off won't be able to utilise this helpful time off hack (we know, big sad).
It's also worth noting that some employers have rules on when you can take time off, such as during busy periods, so we can't guarantee this annual leave dates hack will work for everyone. But if it does, happy days!
Remember, if you do want to follow this trick, you'll need to act fast before your co-workers get there first.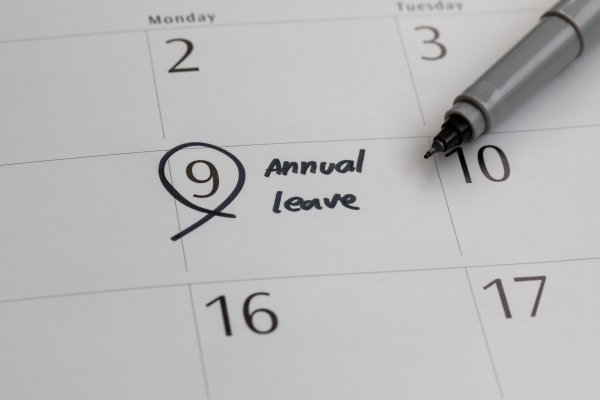 What To Do On Annual Leave
So, now you know what dates to book off in your calendar to make your work holidays stretch, find out below what you can get up to make that out of office time worthwhile.
It's always nice to have some time off to look forward to, isn't it?!
1. Take Time To De-stress
When it comes to annual leave, you don't have to have something booked like a holiday or a trip to see friends or family.
Whilst it's nice to be able to see new places or spend time with those we love, sometimes it's good to just take time to ourselves and de-stress.
Step back from FOMO and the demands of work and just sit and chill. Whether it's starting a book you've wanted to read for a while or watching a new TV show you've had on your list for months, take time to practice self-care whilst you're off from work.
Taking time for yourself will help your mental and physical health. So, next time you have annual leave coming up, don't worry about having to make plans to enjoy it.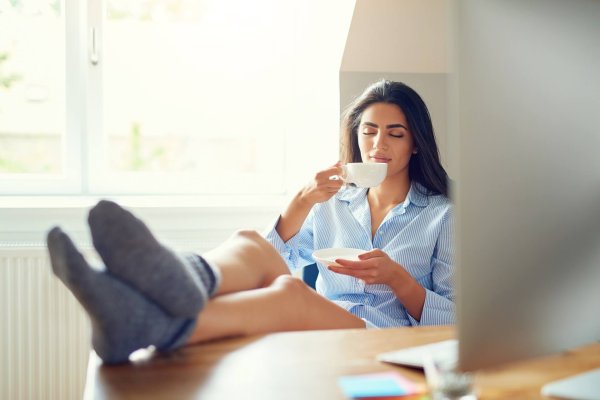 2. Switch Off
It can be tempting to check your devices whilst you're out of the office or your place of work but try to ensure that you're fully offline and not checking emails or work-related platforms.
Annual leave is for you to step back from your job and work on a good work/life balance. You don't want to get burnout from never having a proper well earned break from work!
We'd also suggest taking a break from technology whilst on your days of annual leave if you can, scrolling aimlessly through the news and social media can be draining.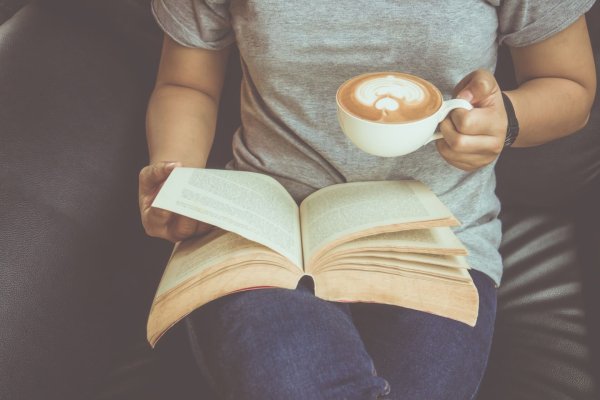 3. Take Up A New Hobby
If you're going to be away from work on a long holiday, then why not make the most of it by taking up a new hobby or interest? You'll have more time on your hands to find something new to keep you busy.
There are even online classes you can take up if you want to expand your skillset like cocktail making, cookery classes and craft classes to name a few.
If you'd rather go to an in-person class, then have a search to see what's available in your area, we're sure it'll be super fun and you can tell your colleagues about it when you return.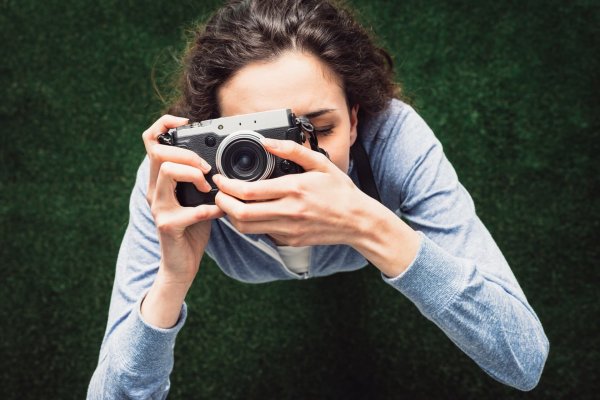 4. Treat Yourself
It's hard to get yourself out of the mindset that your time off from work must be spent doing things you've neglected doing like tidying your house or flat, or running errands you haven't had the time to do.
However, you should treat yourself during your holiday whether it's ordering in some nice food or going for a meal out, or even making a new recipe you've wanted to try for a while.
You can even pamper yourself with a nice bath and a facemask, remember that this long-awaited break from work is well deserved!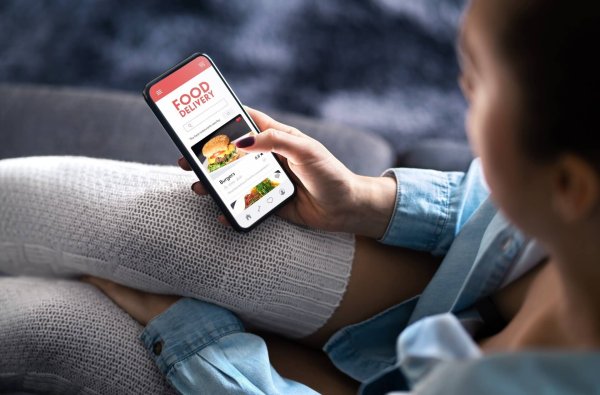 5. Visit A New Place
You don't have to go on a holiday whilst on annual leave, let's face it, they're expensive and they can be quite stressful as so much planning is needed. Although, we are a sucker for a holiday relaxing by the beach!
Instead, why not take a short trip to somewhere a bit closer to home? You could make a day out of it or stay for the night, and you'll still hopefully have a few more days off from work to do other things.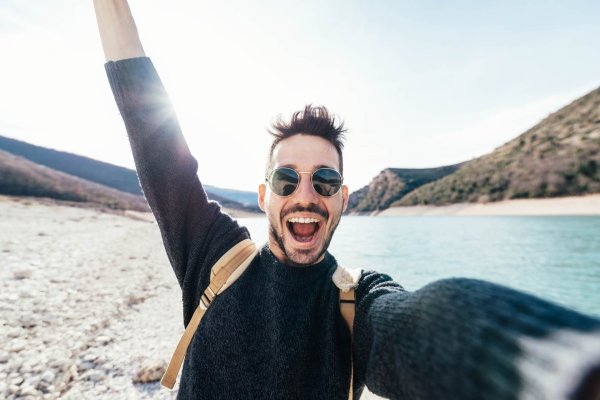 With the help of these tips, we're sure your annual leave is going to be relaxing and enjoyable, and you'll have more of it in 2023! Just do what you want to do, and what's going to tickle your fancy. If It's seeing friends or going on holiday or just sitting in for a few days, go for it!
Our co-living accommodation is the perfect place to spend your annual leave, with modern social spaces for you to meet new people and modern rooms with all the amenities you'll need for some peace and quiet.
If you're just starting your first professional role then read our blog on What To Expect From Your First Graduate Job.