We know, working in the office during the summer months can be a bit of a nightmare. Not only do you find it harder to work whilst wishing you were out enjoying the sun, but you also find yourself regretting this morning's outfit choice whilst sitting at your desk with sweat patches – argh!  
You'd think dressing for the summer months would be easy, but it can be quite difficult to dress accordingly to the weather. Will I be too hot or too cold?!  
If you're struggling with what to wear whilst working, well fear no more we've got you covered with some fashion tips for summer office clothing you just NEED in your wardrobe. 
Perhaps you've just started working in the office again and have been used to working from home, say goodbye to loungewear and pyjamas, it's office attire time. Or, perhaps you're a recent graduate and it's your first summer in an office setting, we have you sorted! 
The trick is, to go through what you already have in your wardrobe and plan around these items, so if you've got tons of blouses that you wear throughout the winter months, pair these with a nice skirt to switch it up in summer and stay looking good and feeling cool. You don't have to fork out on a whole new collection of clothes for different seasons, just get a few items to mix up your outfits! 
Let's get crackin'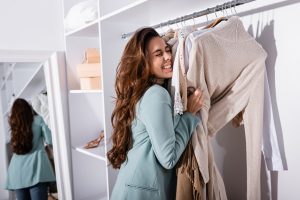 1. Summer dresses
Struggling to find summery yet smart clothing? Well, our go-to office piece is a dress. Summer work dresses help you stay cool whilst working and double-up for those after work drinks or catching a bite to eat. You can swap your shoes from some sandals to heels to spice things up! 
Here's a few of our favourite dresses perfect for working in the sunny weather: 
Shirt dress – Shirt Dresses are easy to throw on and go whilst you're heading to the commute to work. They're a smart and effortless office outfit!

 

Midi length dress – Midi length dresses are perfect for the office. With a nice quality feel and a simple pattern or colour, you'll be looking trendy and feeling comfortable 9-5.

 

Maxi dress – Add something new to your weekday look with a floral maxi dress. Wear it with a blazer and you'll be ready for the summer.

 
Many retailers have a dedicated office workwear section with tons of dresses to choose from. Our favourites include ASOS and M&S.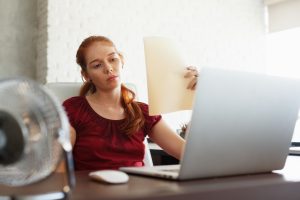 2. Wide-leg trousers
Wide-leg trousers are a MUST to add to your summer fits'. These styles of pants are elegant yet comfy, so even though you can't wear joggers whilst in the office, you'll still be feeling just as nice.  
The weather in the UK can be a bit temperamental in the summer months, such as, on the commute to work its cracking the flags but its forecast to rain later, so this clothing item is perfect to suit all weather conditions. Pair them with a blazer and a blouse! 
With a variety of wide-leg trousers to choose from in different styles and colours, you'll be giving off smart vibes with this wardrobe choice.  
Next have a great collection of wide-leg trousers to explore here.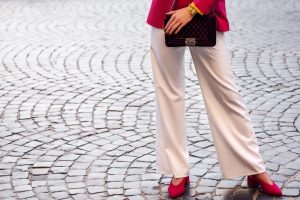 3. Summer Shirts
It can be hard to find workwear shirts to see you through the week (or the summer). When it's too hot, all you want to do is be comfortable and swap the blouse for a t-shirt. How horrible is it when you realise you've got sweat patches and you're trying to hide them? Nooo! The trick is to choose breathable tops in lighter colours to keep yourself sweat-free. 
Tops are kind of the main attraction when it comes to an outfit, so we've listed the best shirt styles to give your work wardrobe a refresh. 
Button up shirt – Oversized shirts are so trendy at the minute, and we understand why! They're great for any outfit from wearing them as a dress, adding them as a cover up or pairing them with a pair of trousers for the office. We think a white or black button up shirt is perfect as it will go with anything! 
Blouses – Your wardrobe is most likely full of blouses already, but we recommend adding some short-sleeve ones so your prepped for the scorching weather (who are we kidding?!). But seriously, a loose-fitting and short-sleeve blouse is the ultimate wardrobe staple. New Look have a great selection here.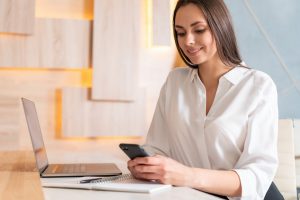 4. Sweater Vests
You might be thinking, a sweater vest in the heat, really?! No, trust us this is a staple summer item that you must get.  
You can wear a sweater vest with a skirt or with pants to stay loose and relaxed in the summer months. Then, when it comes to the colder weather in a few months' time, you can layer a swear vest with a shirt. These vests are easy to style and super comfortable, you'll have people complimenting your fit of choice in no time! 
Perfect for both women and men outfit attires, get yourself a sweater vest to add to your wardrobe this summer from ASOS.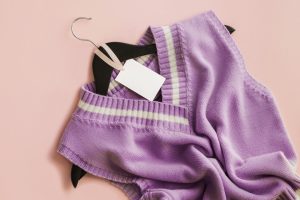 5. Summer Skirts
Skirts are an absolute gem for the summer weather in the office, you can dress them up or dress them down depending on the dress code!  
However, it can be hard to determine what skirts and what lengths are appropriate to wear to work Monday-Friday. Don't worry, we have you sorted with our fave must-have work skirts for the sunny months.  
Knee-length skirts – Arguably the perfect length for the office, not too short or not too long. You can deal with business whilst looking your best, stop searching for a skirt and get a knee-length skirt in your wardrobe.

 

Midi skirts – Professional yet stylish with a variety of patterns and colours to style up your outfits. The best thing about them is that you can wear them throughout the year, although they're great for spring and summer particularly.

 

Maxi skirts – Although some people say maxi skirts can look too casual for the office, we think with the right styling, you can create a work-ready look! Pair a solid colour maxi skirt with a shirt or blouse and some professional shoes.

 
The beauty of skirts are that you can pair them with tights for them chillier days, just remember to check the forecast so you wear a suitable outfit to work, you don't want to turn up in a skirt and there's a thunderstorm forecast for the evening journey home.  
Next have a fabulous array of workwear skirts here.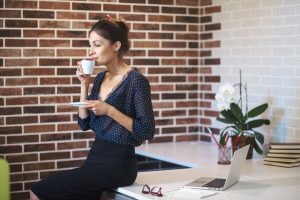 6. Jacket of choice
You might be curious as to what type of jackets are best for summer? Well, it's for sure time to ditch the coats, you'll only be carrying them round or hanging them up in the office unnecessarily!
Unless you have a cold office because your colleague likes to keep the air con on full allll day and gets a little chilly, then you might need to wrap up. 
Here's our best jackets of choice for summertime in the office: 
Lightweight Blazer- With a variety of casual blazers in short and long styles, this jacket type is great for pairing with skirts, dresses and pants. You can also wear a blazer for afterwork drinks or for weekend date nights! 
Cardigan – Cardigans are a great addition to any outfit to keep you warm on those windy summer days heading into work. Struggling to find cardigans that look professional? H&M has a great Office Wear range that includes stylish cardigans for work!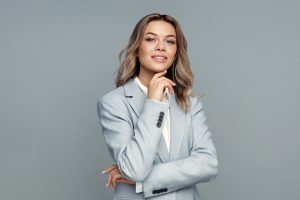 7. Shoes for Summer
Finding summer shoes can be a pain but they're essentials for finalising an outfit. We all wish we could wear our flip flops or sliders to work, but unfortunately it's not office attire (sad times).  
We have the best workwear shoes that you just have to get! 
Loafers – Scrap the heels! These slip-on shoes are multi-use with casual and formal wear so you can stay looking great in the office and on the weekend. Loafers are ideal for being on your feet all day and are like the office alternative to sandals. If you don't fancy wearing heals, get a pair of healed loafers from Scuh here. 
Ballerina flats – Comfortable and easy, a pair of flat ballet pumps are a must for summer comfort. If you find yourself regularly making plans after work when the weathers nice, these are great for going from place to place on warm evenings. Treat yourself to a pair from Office here. 
Boat shoes – These styles of shoes are great for men's workwear as they're breathable, they look good and are easy to get on and off. John Lewis has a range of boat shoes in different colours and styles so can pair them with semi-formal outfits. 
Don't fancy buying any new shoes and risk blisters on your commute to work? Just scrap the socks or tights and wear your everyday work shoes in the sunny weather.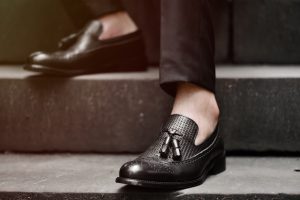 Whilst every office dress code can be different such as business casual vs smart casual, we hope we've helped you to feel super stylish and prepped for the summer months in the office.  
If you enjoyed reading this blog? Read our blog on Work From Home Gadgets You Didn't Know You Needed next! 
 Looking for student accommodation or professional accommodation? One Living has you sorted, check out our varied properties in different locations here.