There are several amazing cities in the UK that are perfect for a short trip this winter. From festive lights adorning historic streets to cozy cafés, winter unveils a different side of these stunning cities. In this blog, we'll guide you through the best cities in the UK to visit during the winter break.
Discover how each city comes alive with seasonal magic and offers a refreshing break from your academic routine, all while staying within a student's budget. Get ready to make the most of your winter break and explore the best of the UK's winter cities.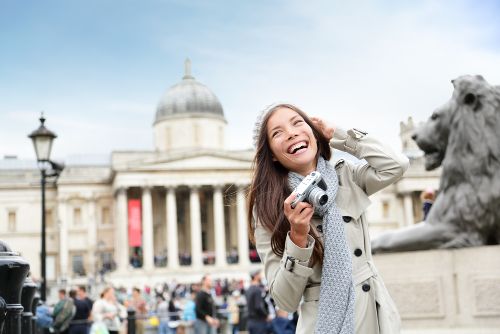 London
One thing everyone can agree on is that there is no better place to be in the UK during winter than in London. London always has so many new events going on and the winter is no exception.
If you have always wanted to live out your figure skater dream, look no further cause the Somerset House is the perfect place for that. You can skate around at the Somerset House which is beautifully decorated with Christmas decorations. This is open from November 15th till January 15th and you can purchase the tickets on their website for £17 and you get to skate to your heart's content. Click here to purchase the tickets.
Another event that you just cannot miss out on in London is the Winter Wonderland. It has several different games like a giant wheel, ice skating, ice sculpting workshops, and more. It also has several stalls with delicious hot drinks and food for you to try. If you are purchasing the ticket online, you have the option to not only pay for entry but also for the rides and games that you would like to try. You can also choose the times when you would like to visit them and purchase them all at once.
Click here to purchase the tickets.
If you are in London around Christmas time and wondering what all you can do, read this blog on the best Christmas things to do in London.
View this post on Instagram
Edinburgh 
Edinburgh is a beautiful city that truly shines during the winter. There are several beautiful locations that you can visit like Claton Hill and the National Museum of Scotland, that are all beautiful all year long. But to change it up a bit during winter, you can visit the Castle of Light which starts in late November. The stunning Edinburgh Castle will be lit up with bright and mesmerizing light displays across the castle making it an unforgettable site to see. 
You can also take a long walk across the Royal Mile that connects Edinburgh Castle with the Palace of Holyroodhouse. This area will be beautifully decorated with dazzling lights during Christmas and winter making it even more romantic. 
If you happen to visit around New Year's, you should not miss out on Edinburgh's New Year Celebration, Hongmanay, which is truly one of a kind. It is a 3-day celebration that is filled with events leading up to the new year and has something that suits everyone's interest. Click here to buy the tickets for this year's Hogmanay and start your new year with a bang.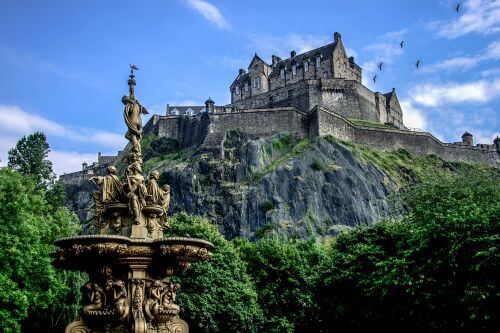 York
York has so many exciting things to do especially if you want to stay indoors in the cold. You get to experience and learn about the history of chocolate making. You can learn about the top secrets of the most famous chocolate brands and adore the professional skills of chocolate makers all while tasting and enjoying delicious chocolates all along. What can get better than that? Click here to book a tour and enjoy the art of chocolate making this winter.
You can also visit the National Railway Museum and learn everything about the railway systems that date back to several decades. You can view world-changing inventions like the Japanese Bullet Train and the engineering marvels behind them. The best part is that you can do all this for free! 
You cannot miss the stunning Christmas markets in York that are beautifully decorated and have the best gifts and food for you to choose from. Click here to read everything about the Christmas Market in York this year and how you can plan your visit.
View this post on Instagram
Bath 
If you want to experience a winter filled with unique experiences, then Bath is the place for you. A must-visit experience in Bath is the Roman Bath which was designed in the 5th century for public baths (too many baths in one sentence). This has been beautifully preserved over the decades for visitors to admire the stunning architecture and the archeological finds from pre-Roman and Roman Britain. Tickets to the Roman Bath start at £17 for students. Click here to learn more. 
To relax and unwind after this busy academic year, you can visit the Thermae Bath Spa which offers an array of services like massages, spa treatments, facials, and more. Invite your bestie and both of you can have a wonderful relaxing evening and escape the cold winter. 
While in Bath, you should visit theatres like Theatre Royal Bath where you can watch new and creative shows put together by talented artists. This beautiful theatre has shows with varying genres and is constantly updated and will for sure be an experience that you will not forget. Click here to learn more about what is on now and how you can purchase the tickets. 
View this post on Instagram
Belfast 
Belfast is yet another city that is filled with history and tradition and is a great city to explore in the winter. 
When looking for indoor attractions, You can visit the famous Titanic Belfast Museum which takes you through the construction, launch, and the subsequent place that Titanic holds in history. It is known to be the most authentic storytelling of Titanic and is an experience that you shouldn't miss. Click here to book the tickets. 
Belfast's Christmas Market at Belfast City Hall Grounds is a great way to taste international cuisine and buy unique handcrafted gifts all while experiencing the Christmas spirit in the air. It starts on 18th November and lasts till December 22nd. This year marks the 18th year of the Christmas market with many exciting stalls and is an event that you shouldn't miss. 
If you don't mind it being a little chilly, then you must visit the Botanic Garden in Belfast. The Botanic Gardens cover 28 acres and feature a wide variety of plants and landscapes. Follow the marked botanical walks that guide you through different sections of the gardens, including the Woodland Garden, Herb Garden, and Heather Garden. These walks provide information about the various plant species. You can take a stroll through the gardens and appreciate the diverse flora on display.
View this post on Instagram


In conclusion, the United Kingdom offers a diverse array of cities to explore during the winter season, each with its unique charm and attractions. From the enchanting Christmas markets of York to the historical richness of Bath, and the vibrant city life of London, there's something to delight every traveler. So, as the temperatures drop and the holiday spirit fills the air, consider embarking on a winter adventure to one of these captivating cities!