It's challenging to make sure that we stay healthy during winter. With the cold weather, shorter and darker days, the rise of colds and flu, it's no surprise that all of these things can take a toll on both our physical and mental health.
We know it can be hard to motivate yourself to stay fit and well during these cold dark months, but it's important to do so.
We've put together this helpful guide with tips and tricks to stay healthy this winter as a young professional – aren't we kind!
Don't stop there, carry on reading…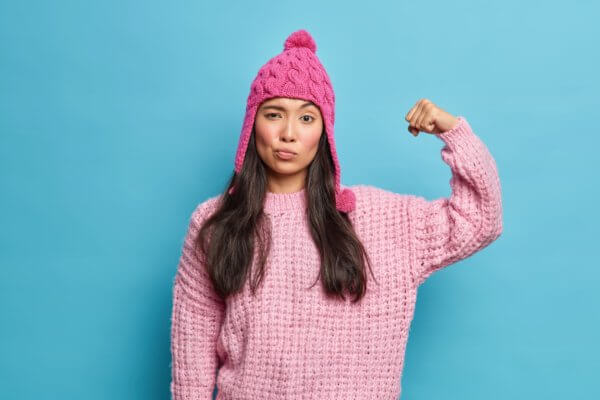 1. Take Vitamins This Winter Season
During winter you need to make sure you're getting all the nutrients to keep your body healthy.
Due to the lack of sunlight during this time of year, our bodies do not produce enough Vitamin D which is needed for healthy bones and a healthy immune system.
One way you can ensure you're getting enough vitamin D is taking supplements, which the government recommends as we do not get enough through our diets.
Some other important vitamins to take during the winter months are Vitamin C and Zinc.
If you're wanting to stay healthy this winter, head to Holland and Barrett or another similar store to stock up on vitamins!
2. Make Sure To Stay Hydrated
During this gloomy season, you may love nothing more than enjoying tons of hot drinks, or washing your sorrows away with alcoholic drinks.
However, it's important that you drink enough water too.
We know it can be hard to keep hydrated when the weather drops and it can feel challenging drinking cold drinks when it's freezing in the UK, but try to drink around 6-8 glasses of fluid per day.
If you're someone who struggles with remembering to drink enough water, keep a water bottle with you at your workstation to remind you to keep drinking it, and filling it up.
If you do prefer to drink warmer fluids in this weather, why not switch out the coffee or hot chocolate for some herbal tea with lemon?
Herbal teas are super good at helping to boost your immune system, which is weakened during the winter!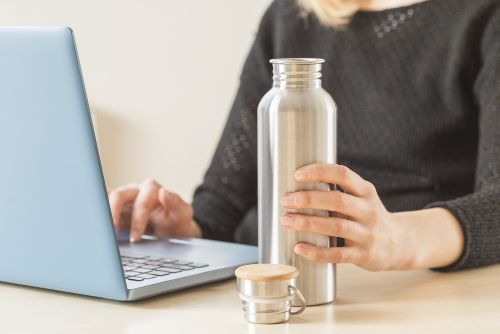 3. Stock Up On Medicine
As you know, getting a cold or the flu is more common during winter.
Whilst we all know you should wash your hands regularly and practice good hygiene, we can't always prevent ourselves from getting ill.
One way you can help keep yourself healthy is by stocking up on medicines.
If your medicine cupboard is looking rather bare, make sure to stock up on some essential medicines like cough lozenges, painkillers, cough syrup and nasal spray during the winter months.
This way when the inevitable time comes and you do get ill, you'll be prepared and be able to help yourself get better.
If you're not sure what over the counter medicines to take for respiratory infections or if you have a health condition, speak to your pharmacist.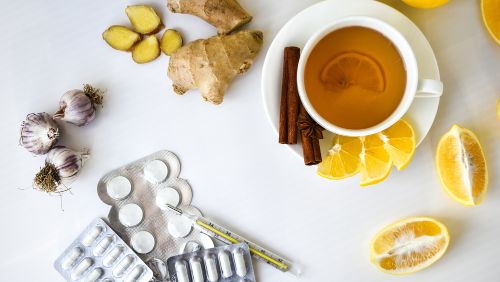 4. Make Sure To Get Enough Sleep
This wintertime, ensure that you're making sleep a priority in order to stay healthy.
Many people believe that it's harder to get to sleep during the winter, but in fact, it's actually said to be easier to sleep in colder temperatures compared to humid ones.
Although, this may not be the case for everyone and there could be a variety of reasons why you're not getting enough sleep during winter.
Chances are, you probably feel more sluggish and drained during this time of year and it's no surprise.
Try to set up a comfortable sleep environment and make sure you're getting enough shuteye every night (between 7 and 9 hours).
A few great ways to ensure a healthy sleeping pattern in winter is to switch off your phone at least 30 minutes before hitting the haystack, and invest in a weighted blanket to help with stress and anxiety.
Ensuring you get enough daily exercise is also a great way to improve your sleeping pattern!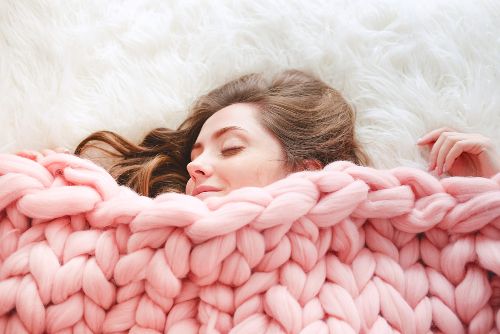 5. Wrap Up Warm When Heading Outdoors
We cannot stress this enough, make sure to dress appropriately to stay warm this winter.
Not only can being cold put a downer on your day when you're on the move, it can also be a recipe for disaster for your immune system.
The weather in the UK is absolutely freezing during winter so you need to ensure you're putting on those extra layers in the morning and wearing a hat, scarf and gloves.
This way you can help prevent the likelihood of suffering from viruses, and you can stay nice and toasty!
When you're out and about you should also ensure you wear appropriate footwear especially in adverse weather.
When it's snowy or icy outside, wear shoes that are anti slip otherwise you could fall over and not only would this be impractical but it can also increase the risk of injury.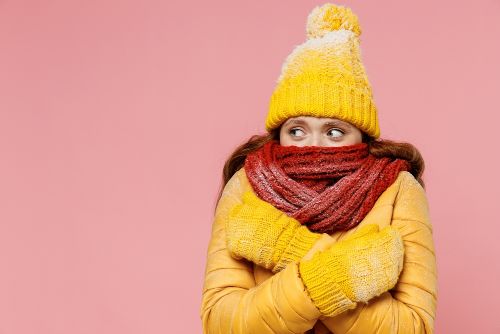 6. Eat A Well Balanced Diet
Ensuring you practise healthy habits is so important during winter, and one of the most important tips we have for you is to eat a well balanced diet.
It can feel tempting to fall out of the routine of eating a healthy well balanced diet when the weather's not the best, but it's still important to make sure you're eating enough fruit and vegetables in winter.
Eating healthy well balanced food helps protect your immune system and can help prevent you from getting sick.
During the winter you should also ensure you're increasing the amount of dairy products, eggs and fish you're eating.
These foods are packed with vitamin b12 which helps the bodies immune system, increase energy levels and help reduce anxiety and depression levels.
One way you can improve your diet is by making some winter warming recipes.
We absolutely love eating soup and casserole when the weather isn't so great, they're the perfect warm dishes to keep you cosy!
Another way to stay healthy this winter is to try to reduce your alcohol intake even if it feels tempting to drink more – it's okay in moderation.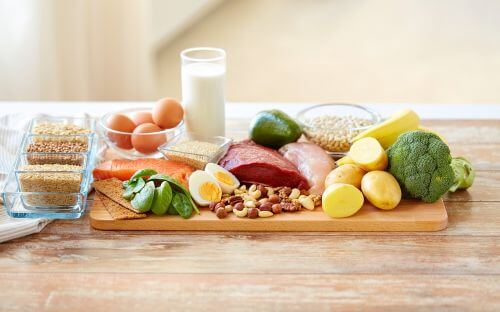 7. Keep Physically Active
We're not suggesting you should start taking part in marathons during the winter months, but it is important to make sure you're keeping yourself physically active.
For those digital nomads and young professionals who work from home, heading outside can feel like the last thing you want to do especially when it's dark and gloomy, but it's important to make time for exercise.
Even if you go for a short walk every morning before logging on to work from home, it will do your mental and physical health a world of good.
If you're really reluctant to go out when it's cold and dark outside, you can still keep physically active by doing home workouts, practising yoga or heading to the gym.
Just pop on your favourite workout playlist and you'll feel much more motivated to get in the flow of exercising!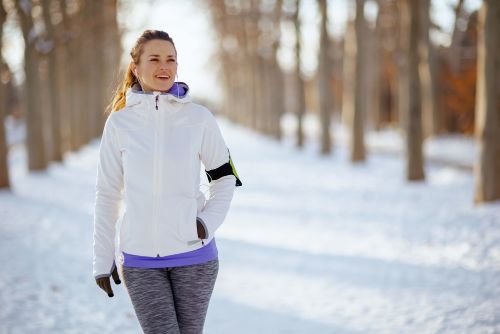 8. Take Care Of Your Skin
Most people forget to take care of their skin during the winter months, and even if it is one more thing to think about, it's important!
Adjust your skin care routine for the season and you'll have healthy glowing skin even in the dark and gloomy weather.
One way you can switch up how you look after your skin is by moisturising more often as our skin tends to be drier at this time of year.
Who else hates cracked and dry lips during this time of year? It's a real killer, but a great way you can help combat this is by applying lip balm throughout the day.
You should also ensure you're wearing SPF (sun protection factor) and applying it frequently even on darker drearier days.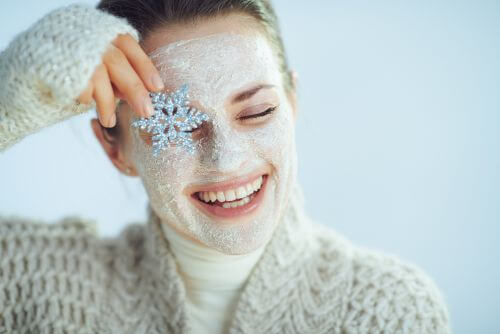 9. Make Plans To See Family & Friends
With the winter comes dark mornings and dark evenings, which means the likelihood of wanting to spend your free time in bed watching Netflix is increased.
Although, you should try to shake off the habit of climbing into bed and neglecting going out.
Taking care of your mental health is just as important as your physical health at this time of year, and one way you can boost your wellbeing is by spending time with family and friends.
If you spend too much time inside by yourself chances are, your mental health will start to take a bit of a dip.
It's all good taking time to focus on yourself and rest, but make sure to have a balance with quality time included into your schedule.
No matter the time of year, there's still some fun activities you can do with the people in your life like going to the cinema, heading out for a bite to eat, going ice skating or even enjoying a nice relaxing walk.
Whatever you like doing, switch it up for winter and make sure to still make memories!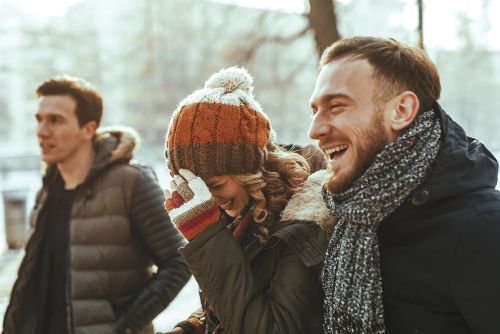 10. Look After Your Mental Health
As we've just discussed, it's equally as important to look after your mental health as well as your physical health and connecting with others is a great way to do this.
There are many other ways you can take care of your mental wellbeing during winter.
Such as, taking regular breaks and not overworking yourself, spending time doing things you enjoy as well as practising mindfulness to reduce stress levels.
Both seasonal affective disorder and burnout are more common during this time of year, meaning it's crucial to take steps to care for your mental health.
We've previously written up a guide on how to deal with winter burnout, check it out.
Whatever self care looks like to you, make your mental health a priority this winter.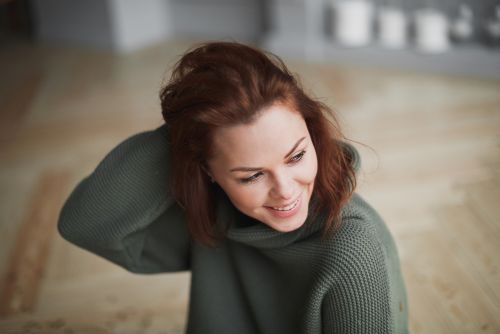 Thanks to our 10 top tips and tricks you can ensure that nothing holds you back from living your healthiest and happiest life this winter!
We hope this guide was helpful for you, if you've got more tips for staying healthy in winter let us know @weareoneliving.
We offer purposely designed living spaces in cities across the UK which are perfect for young professionals and digital nomads. Take a look at our properties today, you might just find your new home!