No matter if you're a fitness fanatic or not, there's no denying that when the weather's sunnier and warmer during the summer, it's the perfect time to head outdoors and get active. 
Whether it's hitting up the beach for a game of volleyball, going kayaking, rock climbing or so on, there's plenty of fun ways to exercise in the summer. 
If you're looking for help to mix up your fitness routine, we've put together this guide to leave you feeling inspired and ready to get movin'.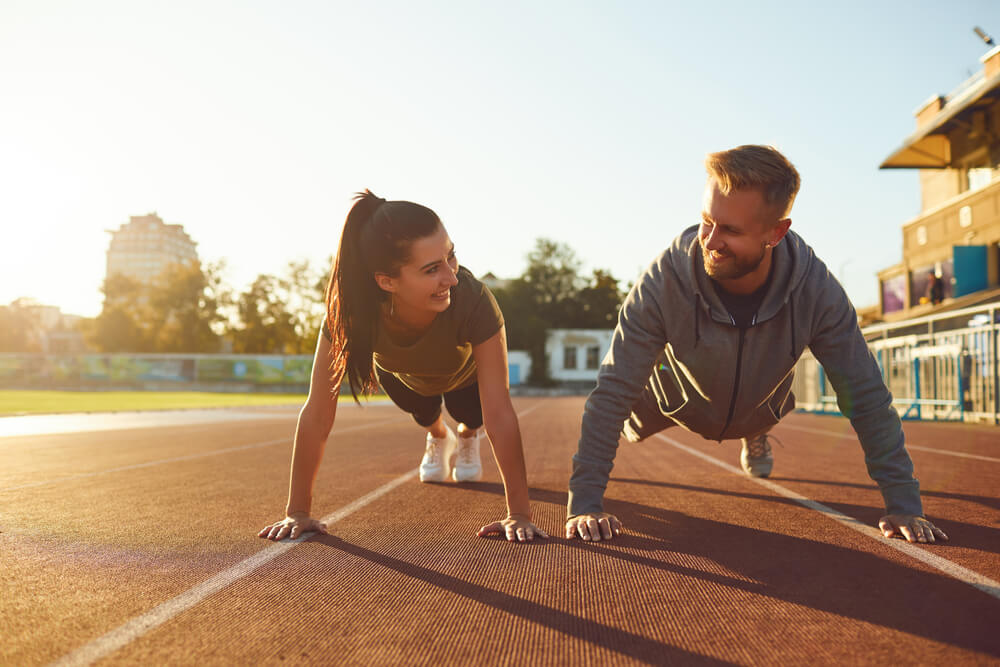 Staying Summer Safe When Exercising 
Before we get started with fun ways to exercise this summer, we've listed a few tips for how to be safe when staying active in the warmer weather. 
No matter the exercises you choose to do this summer whether it's running, hiking, walking, cycling or so on, it's important to note that you need to be careful in this climate.  
Without taking the necessary precautions, you could end up suffering from heat stroke, heat exhaustion or severe dehydration. 
Make sure to apply sunscreen to protect your skin when exercising outdoors, even on cloudy days. 

Be sure to stay hydrated by drinking enough fluids before and after exercising.  

Wear light material which will help your body breathe. 

Understand the signs of heat stroke and heat exhaustion, and what you should do. 

Try to avoid exercising during the hottest times of the day (usually 10am-3pm). 

Don't push yourself, know your own limits. 
With the right safety measures, you can have tons of fun in the sun whilst keeping active!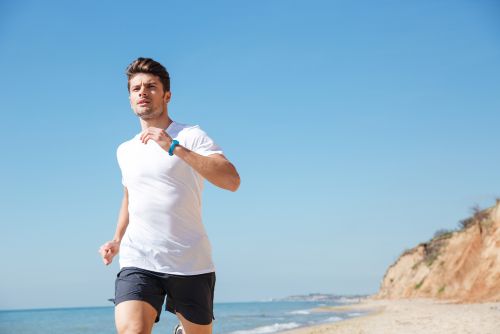 Fun Ways To Exercise In The Summer 
So you're looking for some different exercises to do now the sun is cracking the flags? We don't blame you, the arrival of summer is the ideal time for bursts of activity! 
Check out our list of fun ways to exercise in the summer below.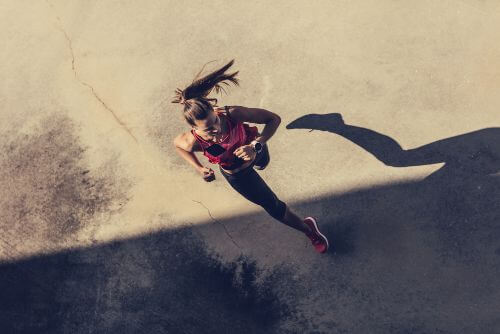 1. Kayaking 
If you're looking for fun ways to exercise in the summer, find a nearby river, lake or even the ocean if you're nearby and enjoy the beautiful scenery whilst kayaking along the water. 
Don't forget to bring along a friend or a couple for some friendly competition, we mean, who doesn't love a kayak race?! 
Don't worry if you don't already own a kayak, there will be places where you can rent them out, just remember to wear a kayak vest wherever you are.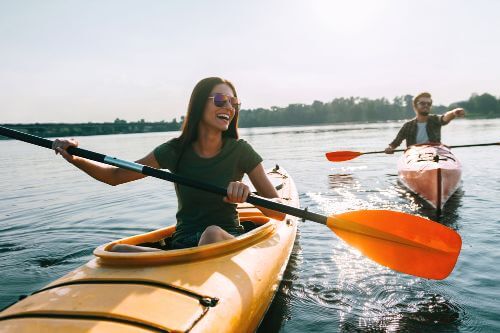 2. Cycling 
For those wanting to keep active during the summertime, why not explore your local area or nearby trails on a bicycle? 
Cycling is a great way to get some fresh air, soak up the sun and discover new places, and you can also pack a picnic to enjoy when you're done.
You can even organise group bike rides with those living in your co-living accommodation, or join local cycling clubs to meet other avid cyclists.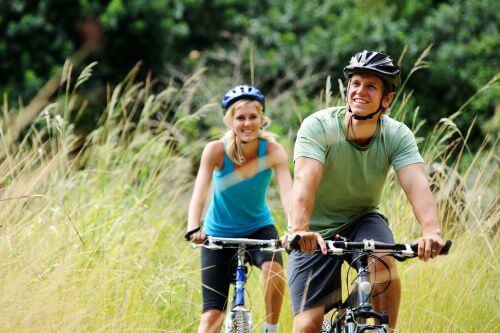 3. Aqua Zumba 
When it comes to having fun whilst exercising, aqua Zumba really gives you the chance to cool off in the water and have a blast.
Aqua Zumba is a body-toning workout held in pools which combine high-energy movements with lively music. 
It's a great way to keep fit and stay refreshed during the summer heat, but don't get us wrong, it is quite challenging due to being cardio-conditioning so prepare yourself! 
It's pool party o'clock, so go on then, search for Aqua Zumba classes in your local area and get texting your besties…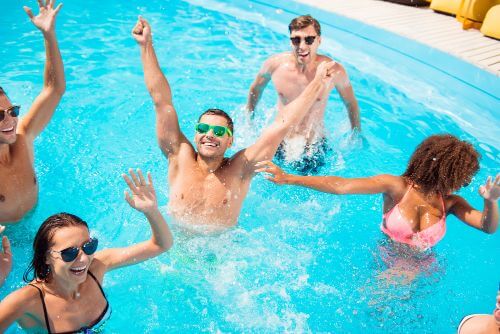 4. Rock Climbing 
We know what you're thinking, rock climbing outdoors during the summer? Whilst that would be quite a high intensity workout, there are indoor climbing gyms you can go to. 
This way you can stay cool whilst challenging yourself both mentally and physically as you scale walls and conquer heights – trust us, you'll feel like a badass when you get to the top! 
Rock climbing really is a super fun activity which engages your whole body and makes for a great workout, try it out. 
If you do want to go rock climbing outside, just make sure to choose the right spot and stay safe.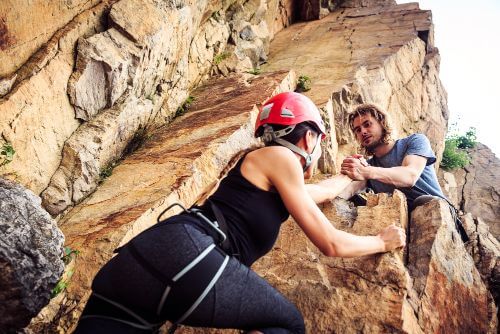 5. Have A Dance Party 
For those wanting to make their workouts more fun, how about putting on your favourite playlist, turning up the music and having a dance party. 
As dancing is a whole-body workout, you can exercise, increase muscle strength, burn calories and even lose weight from boogying vigorously. 
So, get together with your friends or family members and dance away, or even have a solo dance party this summer, we can't think of a better way to keep fit whilst having a fantastic time!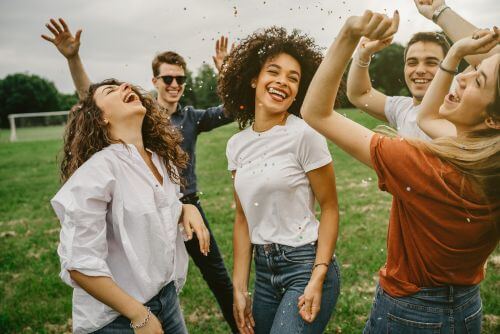 6. Outdoor Yoga 
If you're on the hunt for fun activities to get you moving this summer, outdoor yoga is one of our favourites.
Practising yoga outdoors will enable you to breathe in some fresh air, feel the warmth of the sun and connect with your body and mind through different poses. 
Summertime really is the ideal time of year to roll out your mat and exercise peacefully, you can even pop in your favourite mindfulness playlist or listen to a podcast – ah bliss! 
For those wondering where to head to, we'd suggest finding a serene spot in nature such as the beach or your local park.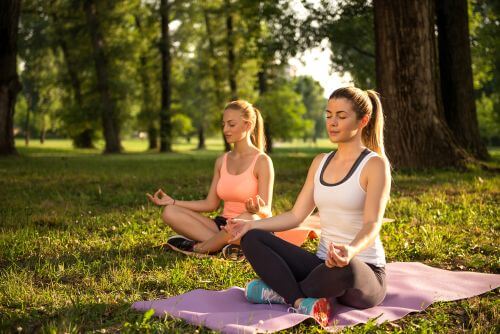 7. Volleyball 
If you live close to the coast, beach volleyball is an excellent choice for some good-fun and summer exercise. 
Thanks to the sandy beaches, it makes a game of volleyball that extra bit of an extra challenge, and playing alongside your friends means you can all hangout. 
Volleyball is a fun and engaging team sport which will give you that much needed energy boost this summer, so round together your group and tie down your net!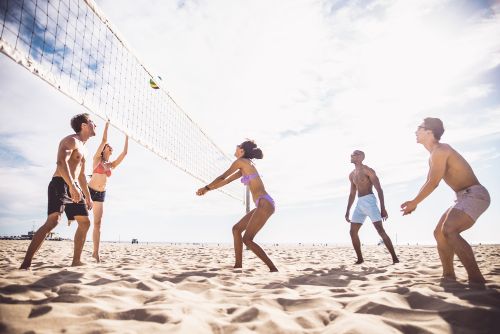 8. Rounders 
Wanting to make the most of the summer season whilst exercising? The answer to your prayers is rounders! 
If you've never played it, rounders is a casual, bat-and-ball game where two teams play against each other, with one team batting first and the other fielding and then swapping over. 
The game rules can be adapted to all ages and abilities so it's a great game to play with a group of family or friends, especially when the sun is shining.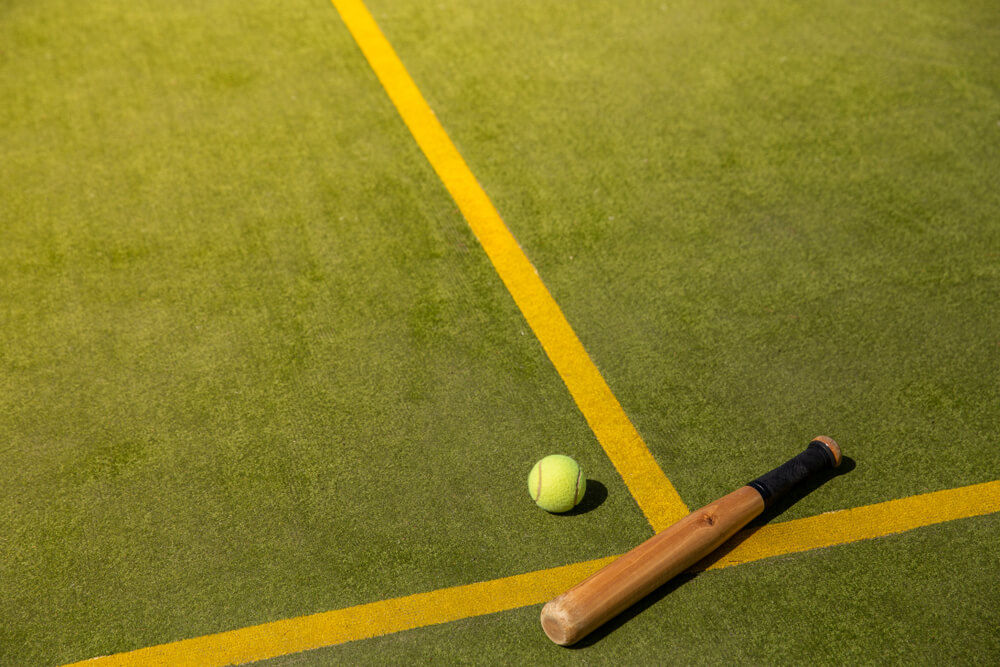 There's a whole host of fun ways to exercise in the summer to suit everyone's interests and fitness levels, it's just about finding the most enjoyable for you. 
Be sure to stay hydrated, wear appropriate clothing and don't forget sunscreen. 
Go on then, get your sweat on and see what good fun you can have whilst keeping active! 
Are you travelling this summer and wondering how you can save money? We've got a guide here full of insider tips, check it out!