We all know that being a young professional means juggling the demands of work, bills, and adulting in general. But that doesn't mean you have to put your travel dreams on hold, you can still have a wallet-friendly adventure!
Whether you're yearning for a tropical beach escape, a bustling city break, or an epic adventure in the great outdoors, our insider tips to save money when travelling will help you to be a savvy traveller. 
Let's jump right in and unlock the secrets of affordable travel, one insider tip at a time…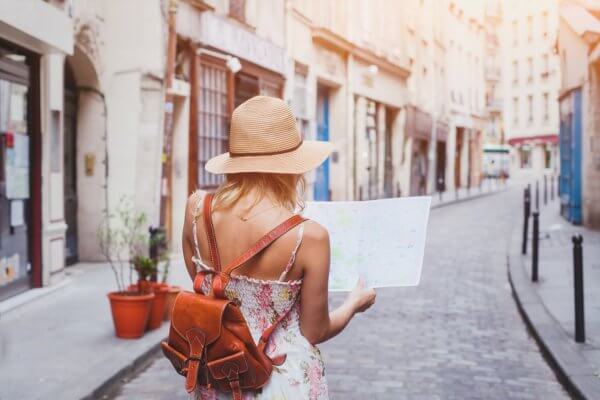 1. Be Flexible With Travel Dates & Times 
Are you dreaming of jetting off to exciting destinations, but your bank account is giving you major side-eye?
An insider tip we have for you is to be flexible with your travel dates and times. 
It's best to travel during off-peak seasons or on weekdays as this can often result in lower prices for flights, accommodations, as well as attractions too. 
We'd suggest using Skyscanner and browsing different travel dates and times to find the best possible deal, you can explore using the 'Everywhere' feature or add in the destination you're wanting to head to.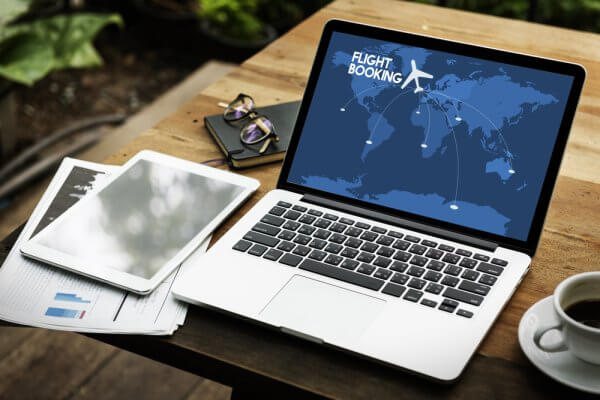 2. Set Yourself A Realistic Travel Budget 
Before you head off on your trip, an essential tip we have for you is to set a realistic travel budget. 
By determining how much you're willing to spend on transportation, accommodation, food, activities and other experiences, it will help you to make informed decisions and avoid overspending. 
Of course, having some leeway here and there with your travel budget is important, as you can't always predict how much things are going to be even with research. 
It may be that you end up underestimating or overestimating expenses, but it's always good to try and have a realistic budget in mind beforehand and keep track of your expenses whilst travelling.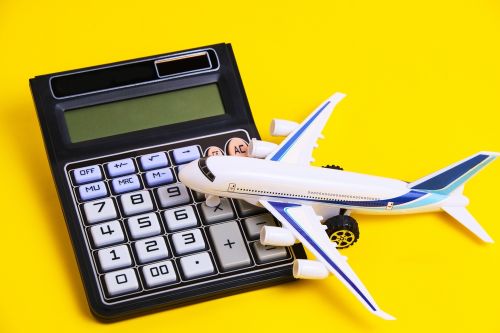 3. Plan Ahead 
Going travelling is a great way to escape the daily grind and let your hair down, but it can be difficult to save money if you don't plan ahead. 
As last-minute bookings tend to be more expensive, if you plan your trip in advance and book your flights, accommodations, and activities early on, you're more likely to secure better deals. 
Sometimes you are able to find some good last minute deals though, but it really just depends on where and when you're going!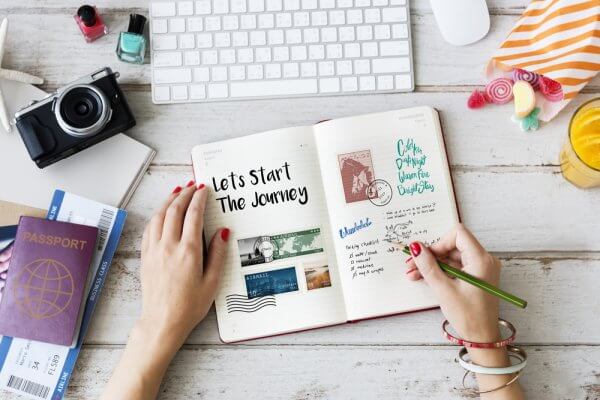 4. Engage With Locals 
Wherever you're visiting, we'd highly recommend engaging with locals because they can provide insights on affordable dining spots, hidden gems, and budget-friendly activities in the area – better than Google can! 
When it comes to eating and drinking out, it's best to avoid touristy restaurants located near popular attractions, as they tend to be more expensive. 
Instead, speak to locals and try food markets, or small eateries to experience the culture and save yourself money.
Make sure to embrace the recommendations from the people who live where you're visiting and get a taste of authentic experiences whilst on your travels!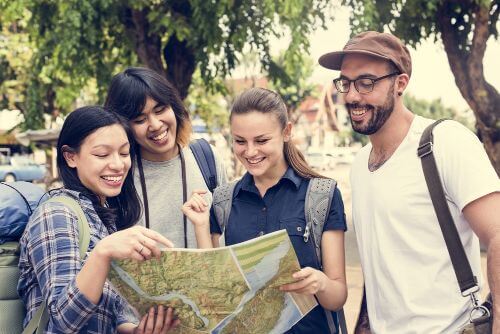 5. Use Public Transport 
This may sound like an obvious one, but our next insider tip is to use public transport when travelling, like buses, trains or trams. 
Of course, when you can, opt to walk around where you're travelling to as it allows you to see so many different places. 
We know booking an Uber can sometimes be more convenient and cut your travel time down, but the prices of Ubers and taxis do add up.
Before you know it, you've rinsed your budget for the day on car journeys – nightmare!
Public transport is usually way more affordable and gives you the chance to experience the local way of getting out and about in the city or town you're in. 
Additionally, you could see about renting a bike or e-scooter in the place you're visiting, these are a great way to get around and stay active.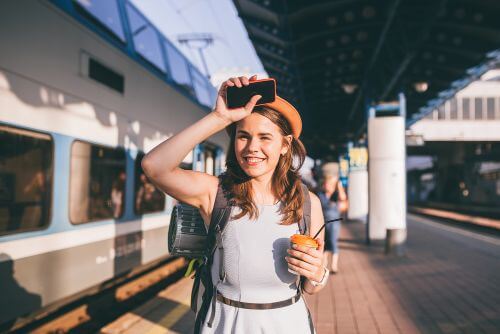 6. Make The Most Of Free Things To Do 
So you're wanting to save money whilst travelling? Try to make the most of free things to do. 
Sure, sometimes you do want to explore tourist attractions, even if they do have a hefty admission fee, but other times, if you're on a budget, you'll want to head to free places. 
There's many places that don't cost a penny to visit like museums, galleries, parks, beaches and so forth, so make sure to take advantage of these opportunities to explore. 
Free walking tours are good too, you can visit many of the city's highlights with a local guide.
You can still while away the hours and see so many different corners of a place without having to pay an admission fee, even just exploring the streets and admiring the architecture can be great fun! 
If there are some tourist places you really want to see, choose a select few you'd like to do, this way you can stretch your travel budget further. 
Always be on the lookout for free local events and festivals that are taking place too, you never know.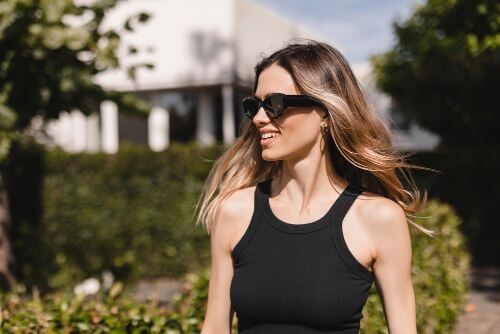 7. Be Sure To Pack Smart & Light 
Next up within our guide of insider secrets to save money whilst on your travels is to make sure to pack smart and light. 
By only packing the essentials and the clothes you're actually going to wear (we're talking to you girlies!) you'll avoid excessive baggage fees. 
We'd also suggest familiarising yourself with the baggage policies of your airline and pack accordingly to avoid any additional charges when you get to the airport! 
If you're going on a short trip, travelling with carry-on luggage can also save you time and money at airports so opt to do this if you're able to.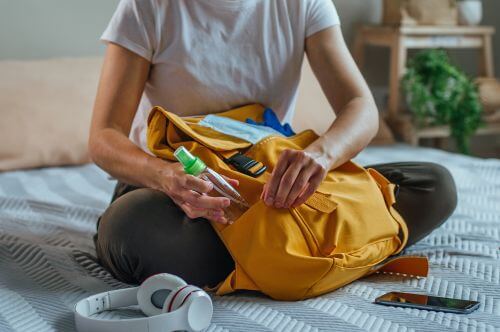 8. Shop At Grocery Stores
Eating out at cafes and restaurants whilst abroad is a great chance to delve into the local cuisine, and whilst we all love to try new things, meals out do take up a huge portion out of your travel budget. 
Instead, we'd suggest shopping at local grocery stores and picking up some food and drink there as this can save you tons of money. 
If you're staying in an accommodation with a kitchen, you can whip up some tasty meals from the comfort of your holiday home. 
Or, if you're staying in a hotel, see how much it is to add a food option to your stay, it may be cheaper than going to local cafes and restaurants. 
Although, if you are desperately wanting to try the flavours of the place you're visiting, you could opt to eat out for one meal a day, such as at dinner time, and head to the shops for breakfast and lunch.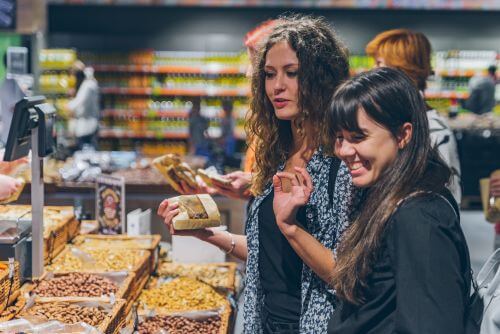 9. Travel With Others 
Our next insider trip is to try to travel with others, like your friends or family, as this will allow you to split the costs of accommodation, transportation, activities and so forth, making your trip more budget-friendly. 
If you are travelling with friends or family, consider group bookings for accommodations or tours, as many places offer discounted rates for larger groups. 
Haven't got anyone to travel with? Check out online communities and groups on the likes of Facebook, Couchsurfing and Travel Buddy. 
It's not always possible to travel with others, and the beauty of solo travel is, you get to do what you want when you want. 
This way you'll only have to take into account your own travel budget, not other people's!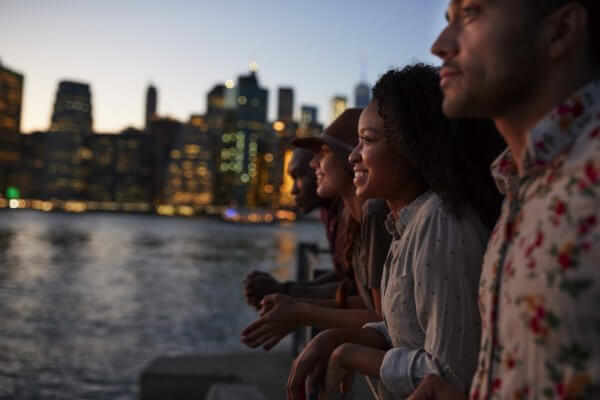 10. Pay In Local Currency 
Our final tip for saving money when travelling is to pay in local currency, as this way you'll avoid unnecessary fees and unfavourable exchange rates.
Before you go abroad, we'd recommend checking if your bank card offers fee-free foreign transactions, as some charge additional fees for international purchases, so using a card without these fees can save you money.
Better yet, download Monzo, as their travel cards don't charge any fees when abroad, no matter if it's at shops or restaurants, or withdrawing money from ATMs.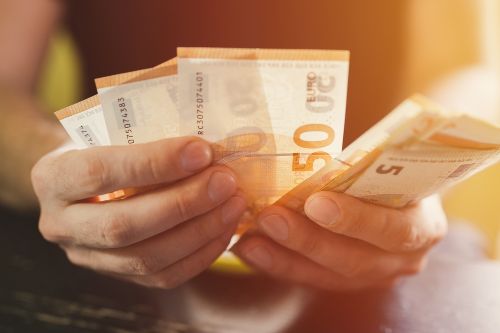 Saving money when travelling doesn't mean sacrificing experiences, as you can see from our 10 insider tips, you can still create unforgettable memories while keeping your wallet happy!
Take a look at our co-living accommodation in cities across the UK which have been designed to suit young professionals and digital natives alike. 
Check out next: From Miley To Taylor, Your Summer 2023 Playlist Needs These Tracks Now.