With summer quickly approaching, there's no better way to kickstart the season than creating the perfect soundtrack to listen to all season long. 
No matter if you're in need of a playlist to get the good vibes flowing at your next BBQ, some tracks to listen to at the beach, or even some party anthems for your next house party, we've got all the songs that your summer playlist needs, as well as some tips to help you out. 
Calling all music lovers, you'll be a DJ in no time at all so make sure to carry on reading!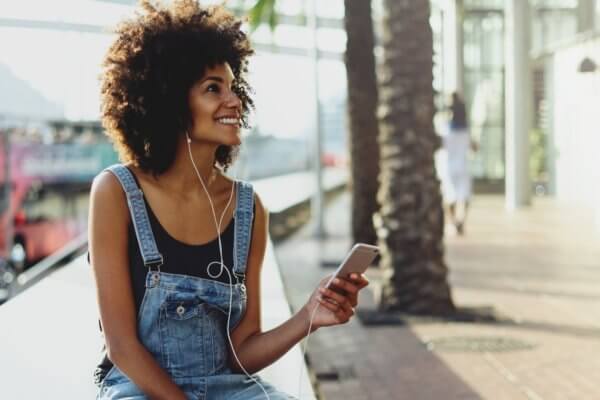 Tips To Make The Perfect Summer Playlist 
Are you wanting to make the perfect summer soundtrack? With our top tips below, you'll be a playlist aficionado in no time at all!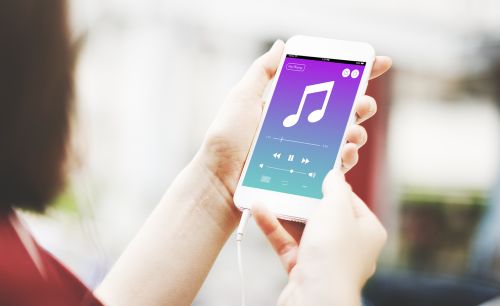 1. Choose How You'll Make Your Playlist 
First things first, if you're wanting to create the perfect summer playlist you need to firstly choose the music streaming service that you're going to use. 
It may sound obvious, but there's tons of music platforms out there with different features, audio quality and music catalogues, so you need to choose the right one for you.
If you're wanting to personalise your summer playlist, Spotify and Apple Music allow you to add images to your playlists, whilst YouTube is great if you want music videos to play in the background of your get-together.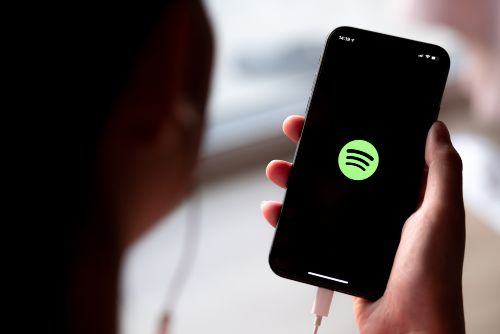 2. Mix Things Up With A Variety Of Tracks 
Whilst letting your personal music taste shine through is important, try not limit your summer soundtrack to just one set genre. 
Instead, you should add a variety of songs from different artists, genres and decades so you can cater to other people's music tastes, and keep things interesting!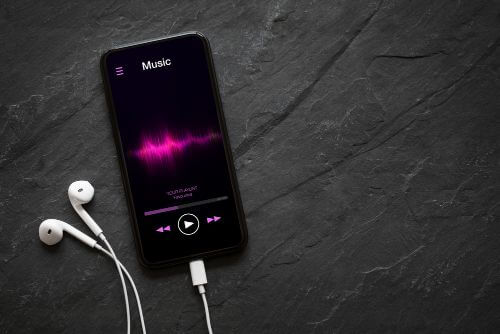 3. Think About Your Audience 
Our next tip for creating the perfect summer playlist is to think about your audience. If the playlist is just for you, you can skip this one.
You want people to sing and dance along to your playlist, so make sure that your audience will know and like the songs that you're including. 
If you're going to be playing the tracks at a family BBQ, chances are, the songs they'll enjoy listening to will differ to those that you and your friends enjoy. 
So, if your playlist is going to be shared with others, try to make it people-pleasing, or it could be a bit of a vibe kill!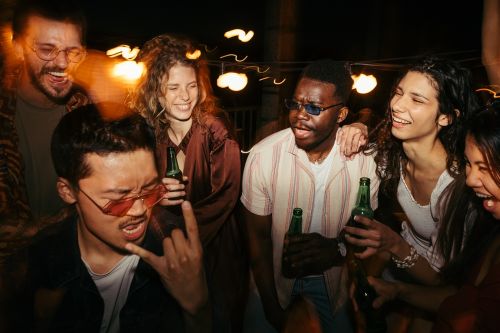 4. Make Your Playlist Collaborative 
If you don't want all of the pressure or even the time and effort of creating a summer playlist by yourself, why not make your playlist collaborative? 
For those avid Spotify users, you can share your summer playlist with your family and friends through a link so that they can add songs. 
You may even be introduced to some new tracks you haven't heard of before – music is better shared as they say!
Remember to turn off your "enhance" feature on Spotify though, otherwise anyone will be able to add songs to it.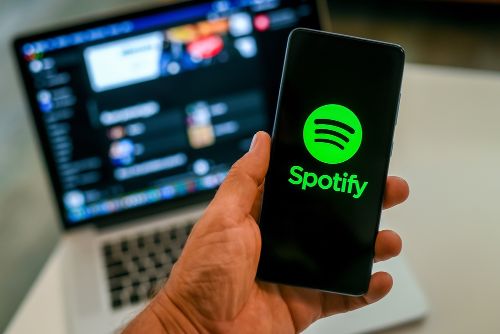 5. Regularly Update Your Playlist 
Are you wanting to create a stand-out summer playlist? If so, you should always try to be on the lookout for new songs to add. 
New tracks get released all of the time, so it's best to regularly update your playlist throughout the summertime to keep it fresh and exciting! 
To help you out with the tracks that your summer 2023 playlist needs, you can take a look at our next section – you won't wanna miss this.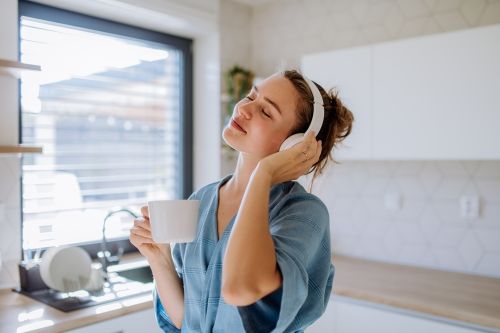 Tracks For Your Summer Playlist 
If you're wanting to expand your musical horizons this summer, we've listed some of the top tracks you should be listening to in 2023. 
These tracks are sure to get the summer vibes in full force and will impress your listeners, so take a listen and get adding to your playlist!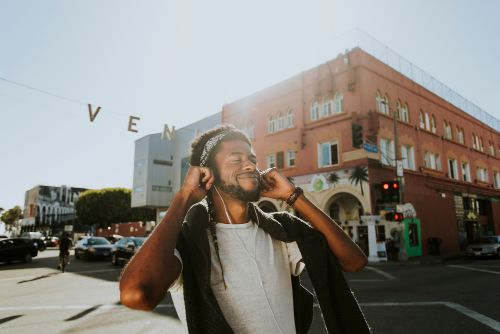 1. Flowers, Miley Cyrus 
What would a playlist for summer 2023 be without including Flowers? It just wouldn't be complete! 
The lead single from Miley Cyrus's eighth studio album, "Endless Summer Vacation" is one of the most popular songs of the year. 
The number 1 hit has become the fastest song to reach a billion streams on Spotify, and is the ultimate song to sing and dance to during the summer months! 
2. Anti-Hero, Taylor Swift 
When it comes to tracks that you need to add to your summer playlist, it's "Anti-Hero" from Taylor Swift's tenth studio album, Midnights. 
The song focuses on themes of anxiety, depression, and relationship struggles, and has been climbing to the top of the charts since it was released back in October 2022.
If you somehow haven't heard this song or seen the viral TikTok videos, have you been living under a rock?! Be sure to add it to your soundtrack pronto. 
3. Alone, Kim Petras & Nicki Minaj 
Festival season is well and truly underway, and if you're after a song which is going to get everyone dancing, you need to add "Alone" to your summer playlist. 
Released in April, the track by Kim Petras and Nicki Minaj samples the 1990 club classic "Better Off Alone" by Alice Deejay, and has racked up millions of streams worldwide. 
This party anthem is sure to get everybody moving! 
4. Boys a Liar Pt. 2, PinkPantheress & Ice Spice 
If you're looking for the most essential summer songs of 2023, "Boys a Liar Pt. 2" by PinkPantheress and Ice Spice is definitely up there. 
The worldwide smash hit has been taking over the billboard charts and our TikTok pages since it was released back in February of this year, and is sure to be a favourite for months to come. 
You'll be singing along to this karaoke anthem all summer long!
5. Escapism, 070 Shake and Raye
Are you looking for a soundtrack you and your friends can sing along to over the summer? "Escapism " by 070 Shake and Raye is up there with one of the best tracks of 2023. 
Released in November 2022, this R&B heartbreak anthem has hit the top spot in the UK charts, with its lyrics which focus on the ugly sides of a relationship break up. 
This is a song that you won't want to miss out from your summer soundtrack!
6. Everybody Loves The Sunshine, Roy Ayers 
We did say you need to add in a mix of songs from different genres, decades and artists to your summer playlist, and this track in particular is sure to get the feel good vibes flowing. 
"Everybody Loves The Sunshine" by Roy Ayers has been a staple of summertime since 1976, and we still can't get enough. 
Whether you're heading out to the beach, you're having a summer BBQ or even getting ready to enjoy some cocktails with your friends, this jazz-funk track is sure to get you in the mood! 
7. Summertime,  DJ Jazzy Jeff & The Fresh Prince
Regardless of whether you love it or you hate it, there's no denying that "Summertime" will get everyone grooving along.
The track by American hip-hop duo DJ Jazzy Jeff & The Fresh Prince was released in 1991 and is now one of the most iconic songs of all time. 
It's summer, summer, summertime… 
8. Lovely Day, Bill Withers 
If you're looking for songs to play at a summer shindig, the classic hit "Lovely Day" by Bill Withers is a must. 
No matter if you're hosting a get-together with your mates, sunbathing on the beach or wanting something to lift your spirits, "Lovely Day" is definitely a track you need to feature in your summer playlist. 
It may have come out in 1977 but it's still a fan favourite all these years later! 
9. Summer Of '69, Bryan Adams 
If you think of classic summer songs, there's one track which always strikes to mind and that's "Summer Of '69" by Bryan Adams, right? 
This absolute 80's banger will get everyone up on the dancefloor showing off their moves and singing their hearts out, so be sure to add it to your playlist. 
You just know you're in for a good time when you hear "those were the best days of my life" playing! 
10. Give It Up, KC and The Sunshine Band 
Don't give up on your playlist just yet (no pun intended), this next track is bound to get the summer feeling in the air. 
"Give It Up" by KC and The Sunshine Band is the ultimate feel-good song which makes you want to roll down your car windows and sing from the top of your lungs. 
Trust us when we say this disco and funk track is the perfect addition to a day at the beach!
There you have it, we've featured new and old favourites within our post of the top 10 tracks that your summer 2023 playlist needs.
Happy-listening everyone, and we hope that you have a fabulous summer if you're living in our co-living accommodation. 
Are you wondering what the pros and cons of remote working are? If so, take a read of our blog post next.