The digital nomad lifestyle is appealing for many young professionals as you're not tied down to one single location, and instead you have the freedom of being able to travel and work at the same time. 
Digital nomads are able to experience new places and new cultures whilst working when and where they want to, which is an absolute dream for some people.
If you're wondering how to be a digital nomad, and whether this line of work is a good fit for you, we've got just the guide for you!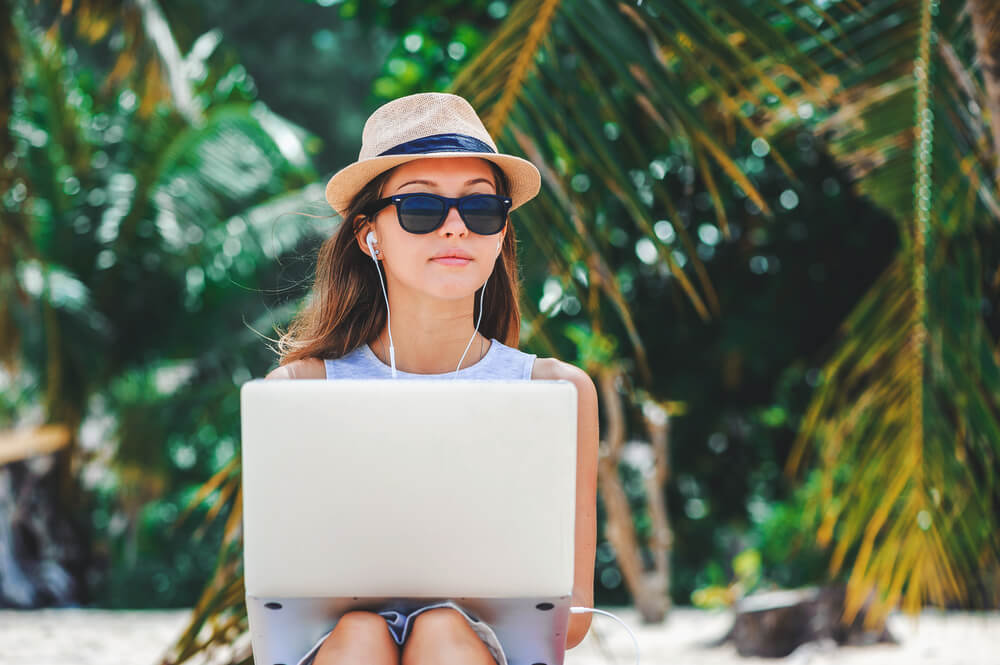 Tips For Starting Off As A Digital Nomad 
More and more people are switching to the digital nomad lifestyle, with studies showing there's around 35 million digital nomads worldwide! 
There's so many jobs out there in various industries that are able to be done remotely, from graphic design to copywriting to website design to customer service to social media management.
If you're wanting to get started as a digital nomad, we've put together some top tips to help you out!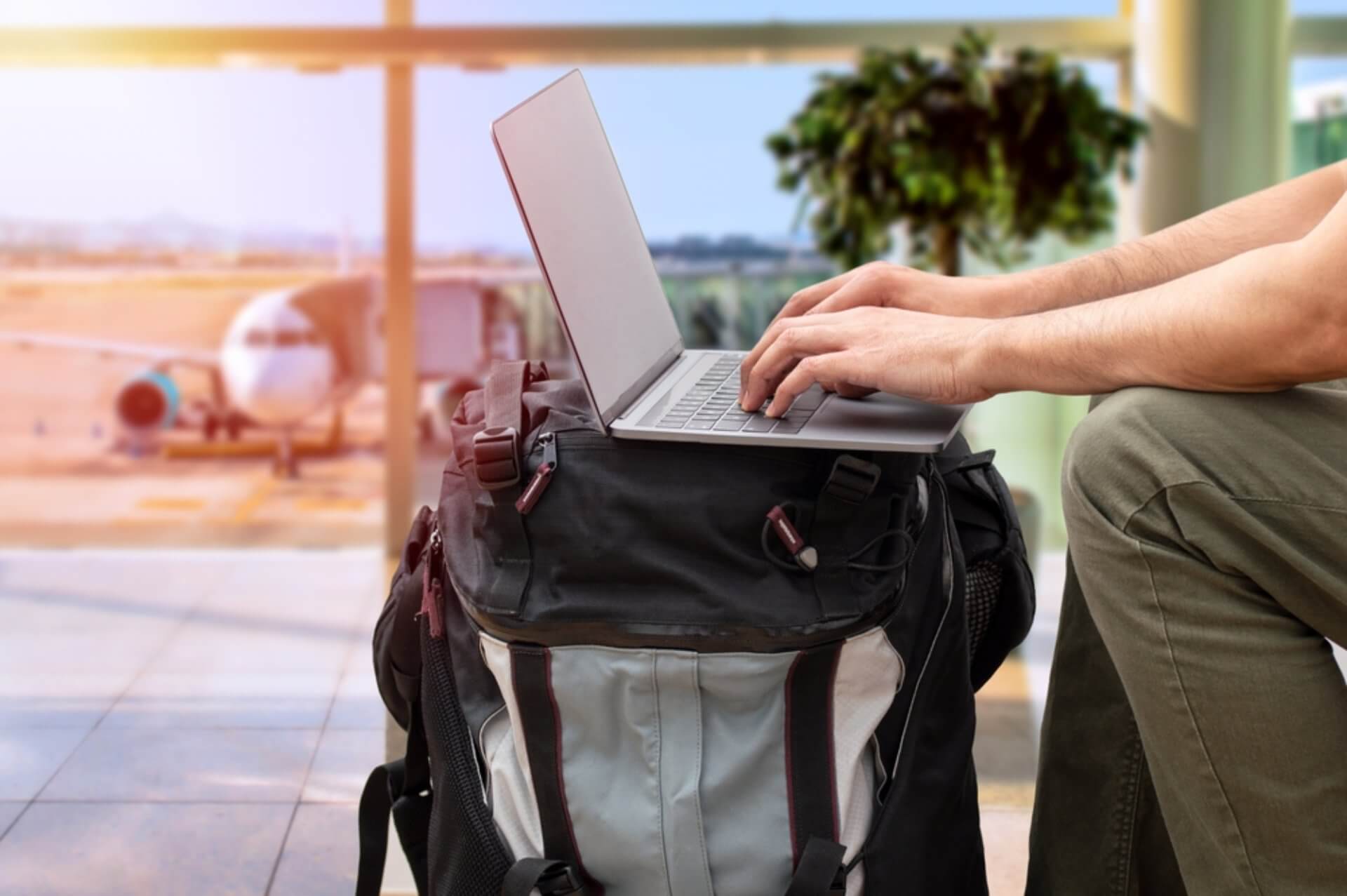 1. Do Your Research 
If you want to delve into the world of digital nomadism, it requires more research than just reading our guide, we're afraid, so make sure that you're prepared. 
You should make sure to research about the cities and towns you're wanting to head to, and the mode of transport you're wanting to take to get from one place to another. 
If you are going to be travelling abroad, you also need to check that you're eligible to live and work in these destinations, and remember that you may need to apply for a remote work visa. 
It's worth checking what the cost of living is like in your travel destinations, especially if you plan to stay for a longer period of time. 
It's also important to think about whether the locations you're planning to go to are safe, especially if you're a solo female traveller.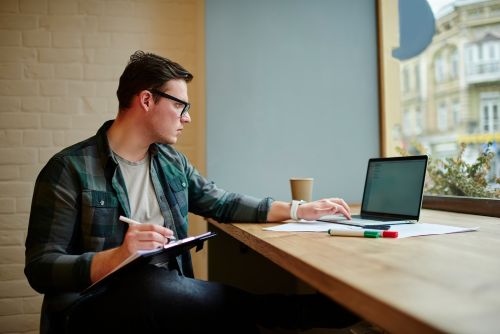 2. Make Sure You're Insured 
We cannot stress enough just how important it is to make sure that you get travel insurance if you're planning on embarking on a digital nomad lifestyle. 
This way you'll be covered if any accidents or emergencies happen whilst you're travelling, and you won't have to fork out a ton to cover the costs. 
Not only should you take out health insurance, but it's probably a good idea to insure your belongings too as you're going to be carrying around pricey equipment like your laptop. 
If you're a European Citizen, we'd also recommend applying for a European Health Insurance card. 
You can use the card to access medical state-provided healthcare when you're visiting an EU country or Switzerland.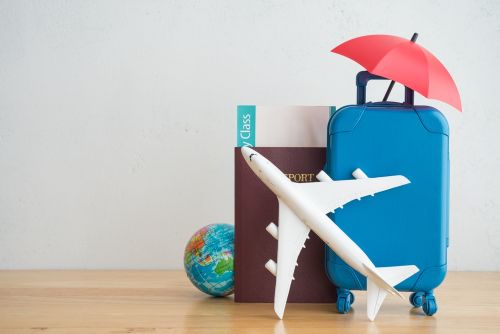 3. Build Up Your Contacts 
Before you embark on your digital nomad adventure, make sure that your current job or chosen career path allows remote work. 
If not, you'll need to consider developing new skills or freelancing in a remote-friendly industry. 
If you're planning on working on an ad-hoc basis, you'll need to build up your contacts and clients. 
Some ways you can build up your contacts is by networking on LinkedIn and other social media platforms, as well as by attending industry and networking events. 
As time goes on, you'll probably expand your contacts after working on more projects, and hopefully word will spread from client to client! 
4. Minimise Your Luggage
Whilst hopping from one place to the next, carrying around heavy luggage will be your worst nightmare, so make sure to minimise what you're travelling with. 
If you do forget to pack certain things, you'll be able to buy things when you're travelling, so try your best just to pack the essentials, you'll thank yourself in the long run! 
We'd also suggest that when you're out and about with your belongings to get a luggage lock for your bags. 
After all, the last thing you want to do is to have your laptop stolen and not be able to work, or have your passport stolen and be stuck in a particular place! 
5. Consider Your Equipment Requirements 
To be a successful digital nomad, you need to make sure that you equip yourself with the right things. 
This at the very least should be a laptop, a reliable internet connection and a VPN, but you may also need a webcam and other equipment depending on your job role. 
Make sure that you always pack your passport, visa requirement information, travel insurance and your health insurance documents! 
Living abroad as a digital nomad means you'll need to check your phone plan and SIM card too, as you don't want to spend a fortune in international roaming charges.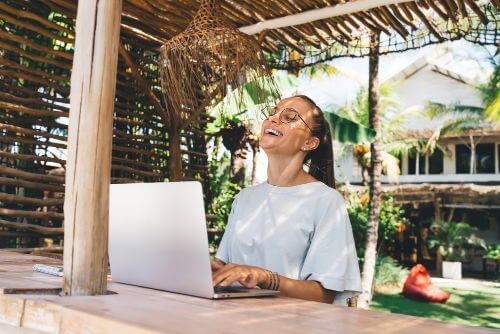 6. Create A Work Plan 
As a digital nomad, chances are you will be able to work when and where you want to, meaning you don't have to stick to the 9-5 working day. 
Whilst being on your own schedule is great, we'd still suggest establishing some sort of routine as this will boost your productivity and work performance. 
This isn't always the case though, as some companies require you to stick to set working hours even if you work fully remote. 
It's important that when you're creating a work plan, you check the time difference for the plates you want to travel to. 
For example, if you have a UK based remote job, and you're wanting to head to Asia, there's going to be a huge time difference, which won't be ideal if you need to stick to company working hours. 
7. Save Money 
If you want to make the transition to a digital nomad lifestyle, it's really important that you have savings to cover initial expenses, like travel costs, accommodation and even emergencies. 
Having a financial safety net you can fall back on will give you peace of mind, and it's also important that you have some savings in case you need to head back home for any reason. 
You may be working and earning money whilst travelling, but if you're a freelance worker, your income may fluctuate from project to project, and work isn't always guaranteed. 
To help you save money whilst travelling, we'd suggest cutting down your expenses and cancelling any subscriptions you don't really use!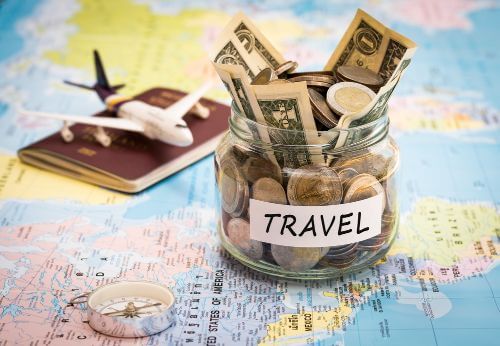 8. Determine How You Want to Live 
Before you take the plunge into digital nomadism, it's crucial to determine how you want to live. 
There's plenty of choices when it comes to where to live as a digital nomad, but it's worth thinking about your ideal living arrangement. 
For example, if you're an introvert you may prefer to stay in AirBnb's or hotels whilst travelling, or you could even get a short term let somewhere. 
If you're an extrovert, you may prefer to stay in hostels or co-living spaces to meet other like minded people whilst travelling. 
Here at One Living, we offer co-living accommodation for digital nomads and young professionals. 
So, if you're in need of a place to stay, check out our properties in cities and towns across the UK! 

9. Remember To Look After Your Mental Health 
There's many positives about the digital nomad lifestyle, but it's also worth noting that it can have its downsides too. 
Feeling homesick whilst travelling is normal, but if you're really struggling with adjusting to being away from home and are dealing with cultural shock, be sure to look after your wellbeing.
Not having colleagues you can see in person can make working fully remote lonely sometimes, especially if you don't know people in the places you're travelling to. 
The beauty of travelling the world means there's plenty of opportunities to meet new people though, and chances are there will be co-working spaces where you can meet other digital nomads in the same boat! 
Staying connected with your friends and family back home will do wonders for your mental health whilst travelling too.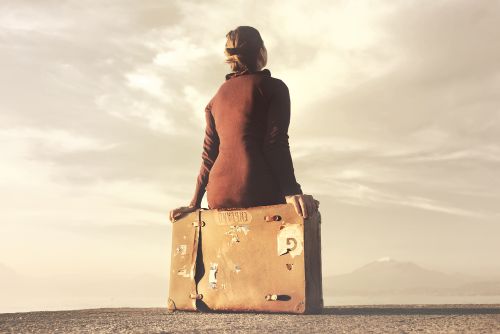 10. Be Prepared To Work Hard 
The thought of working from your laptop on a beach seems amazing, but it's important to remember that you still need to work hard. 
Whilst you don't have a manager breathing down your shoulder or any colleagues watching how many coffee breaks you take like in a traditional working space, that doesn't mean you'll be able to slack off your work. 
There's definitely a lot of positives to a digital nomad lifestyle, but you will need a lot of self discipline to ensure that you stay on track with your tasks and meet your deadlines.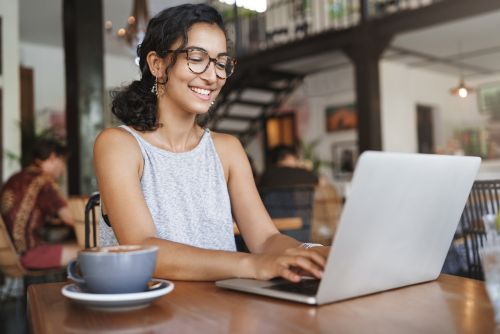 Getting started as a digital nomad is an exciting and rewarding journey, and hopefully these tips have helped you out with how to begin.
We wish you all of the best with your new adventure, you've got this!
Read next: Insider Tips To Save Money When Travelling.