Reading is one of the largest towns within the UK, making it a vibrant and diverse place to live and work as a young professional. 
Famous for the annual music festival Reading Festival, for having the longest railway viaduct in the country, as well as for their professional football club Reading FC, this town in town in the Thames Valley has something for everyone. 
Moving to a new place is no walk in the park, but don't worry we've put together this guide of 10 things to know if you're moving to Reading.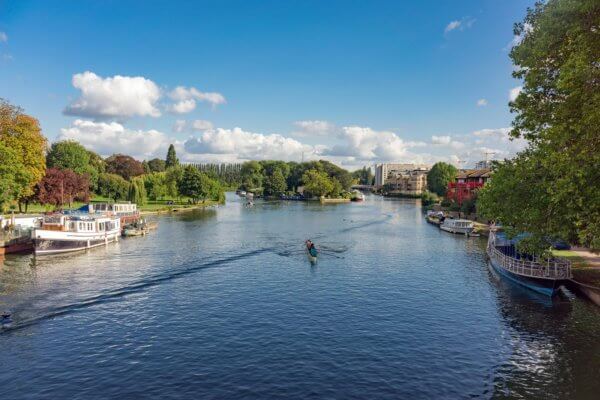 1. Cost Of Living 
Not only is it cheaper to live in Reading than in London, it's also been labelled as one of the most affordable places to live in the entire Thames Valley area.
There are so many factors to figure how affordable to live in an area is, including basic costs such as transport, utilities and rent which are measured against average salaries.
According to a recent study, Reading was ranked in the top three places with low living costs. 
Of course, the cost of living in Reading will vary from person to person and depends on your lifestyle and where you choose to live, but it's safe to say, living in this town is pretty cheap compared to other places within Berkshire.
This means you'll be able to stretch your budget further and have more money to spend on catching up with your mates in the pub and exploring the wonderful things to do in the town!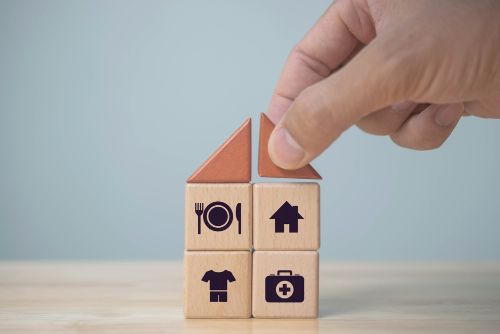 2. Excellent Transport Links 
Reading is a fantastically accessible place to live as a young professional, being one of the UK's best connected destinations. 
Reading has been deemed as one of the best commuter towns for those working in London due to the fact you can travel there by train in just 30 minutes.
This makes Reading an ideal place for those who work in the capital but prefer to live in a quieter environment.
The town has been deemed one of the best connected destinations within the UK and Reading Railway Station is even the second busiest outside of London. 
The train station in the heart of the town centre can take you across the UK which is ideal if you want to travel to friends in other cities or towns, or go on some city breaks! 
The town also has a well-connected bus and train network, making it easy to explore all across the Thames Valley. 
Although, you should prepare yourself for travelling through Reading by car, as the town can become quite congested and it can take longer due to the one-way system.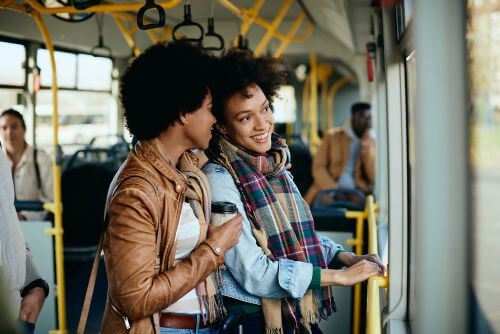 3. UK's Safest Place To Live 
Reading is a great place to live, work and enjoy your life as a young professional, with research showing it's the safest place to live in the UK. 
A recent study which looked at the town centre's safety level for crime, pickpocketing, theft, violent crime and vandalism, discovered that Reading has just 59 recorded crimes per 1,000 people. 
So, if you're moving to Reading rest assured you'll be living in a safe and secure town which has a particularly low crime rate!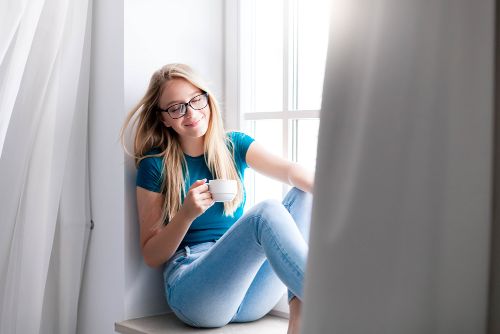 4. Variety of Shopping & Dining Experiences 
Reading has become a premier shopping and dining destination with no shortage of places to enjoy a meal or get some retail therapy upon moving here. 
If you're someone who loves shopping till they drop, there are a variety of independent shops, indoor shopping centres, high street shops, quirky markets and department stores you can make the most of whilst living here.
Some highlights include The Oracle Shopping Centre, Harris Arcade, and Broad Street Mall to name a few. 
For those who love eating out and indulging in foods and drinks, there is a vast amount of restaurants and cafes to choose from in Reading, and it is also 24% cheaper to eat out in the town than London.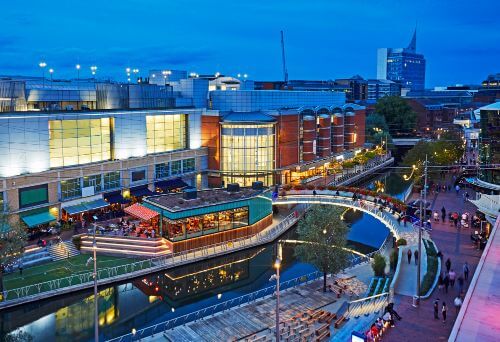 5. Thriving Culture
This historic town in the south-east of England, has a thriving arts and cultural scene along with a range of activities and attractions for everyone to get involved with.
So, matter what you're interested in, we're sure you'll find things to do to suit you. 
There are a number of museums, galleries, and theatres you can visit upon moving here, with some popular cultural hubs including the Reading Museum, Reading Abbey Ruins, and The Hexagon to name a few. 
The town also hosts a number of annual festivals which you can attend, including the Reading Festival, which is one of the largest music festivals in the UK.
It's safe to say, you'll never be bored when working in Reading!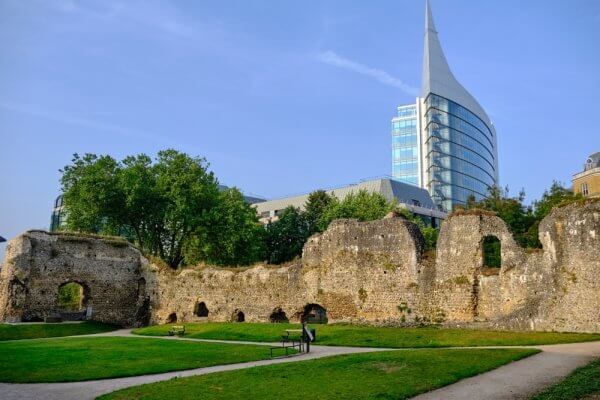 6. Buzzing Nightlife 
Whether you're after a traditional pub to enjoy a few pints after work, a stylish cocktail bar to catch up with your friends or a lively nightclub to let your hair down, you'll be able to make the most of a huge range of options for a fun night out in Reading. 
If you're someone who prefers concerts to a night out, the live music scene in Reading is amazing with so many venues around the town centre playing host to a wide range of genres. 
After all, Reading is Berkshire's biggest town so you'll be spoilt for choice when it comes to getting a taste of the nightlife scene!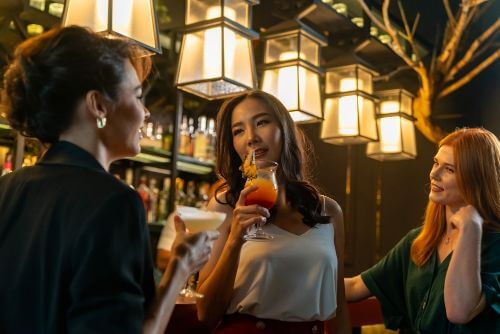 7. Good Employment Opportunities
As a young professional, one important thing to consider when moving to a new place is the employment opportunities, right? 
Well, if you're thinking of moving to Reading you don't have to worry, this town has a thriving economy and is a great place to find job opportunities. 
Not only is the employment rate high in the town but the town has higher than average earnings too. 
In addition, research suggests that young adults working within the town can expect the second highest salaries in the country – what a winner! 
For those wanting to work in the tech industry, Reading is the country's third largest digital technology 'city' and is often referred to as the UK's Silicon Valley. Microsoft and Oracle have recently opened offices in the town too.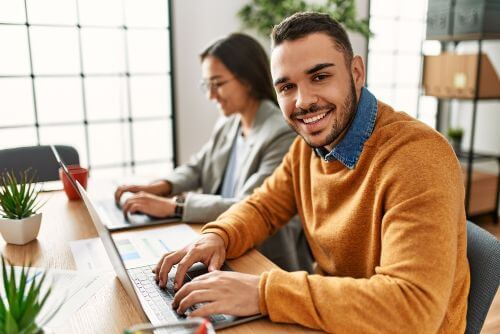 8. Green Spaces 
Reading is located in a beautiful part of the country, within easy reach of the countryside so you can escape the hustle and bustle of the town. 
If you're wanting a break from your busy working life, you can venture out to the outdoors and explore the aches of green spaces.
A few of the best spots are Beale Wildlife Park, Wellington Country Park, Forbury Gardens and Harris Gardens to name a few. 
If you're someone who loves a picturesque stroll, the two rivers which flow through the town, the River Thames and the River Kennet offer a tranquil escape from the town centre, with plenty of walking routes to explore. 
9. Sports Teams 
For those who are into sports, you're in luck as Reading is home to a variety of professional sports teams including Reading Football Club, who play in the English Championship at The Madejski Stadium. 
The town is also home to the London Irish Rugby Club who compete in the Premiership, the top division of English rugby union.
So, when you're not busy working you can head out, soak up the atmosphere and watch some live sports with your friends whether it's football or rugby. 
Joining sports clubs are a great way to stay fit and make new connections, thankfully, there are tons within Reading for you to make use of.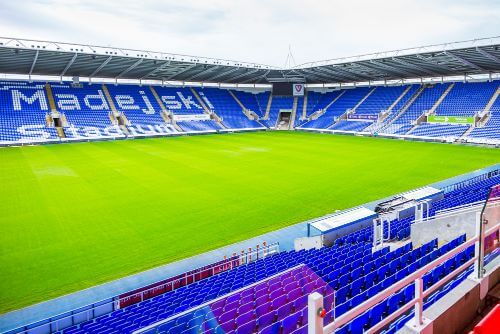 10. Places To Live
Finally, one of the most important considerations when moving to a new place is the accommodation which is available. 
If you're thinking of moving to Reading, the town has a vast amount of property types to suit everyone, and the rent prices are considerably lower than in London. 
At One Living we offer purposely designed living spaces for young professionals and digital nomads with all-inclusive utility bills so you don't have to worry about sorting our energy bills or internet, we do all the hard work for you and ensure you can live a hassle free life! 
If you're looking for a property in Reading, make sure to check out our fantastic co-living properties with private rooms and studios.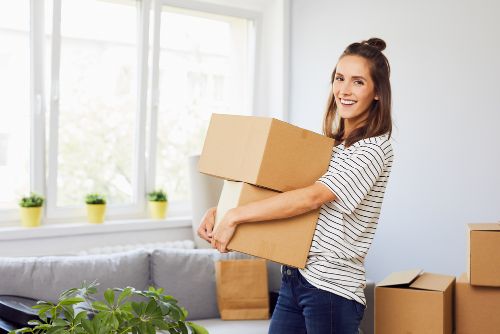 Reading has certainly secured a top spot as one of the best places to live in the UK as a young professional, it's no wonder that around 230,000 people choose to call this town home! 
Read next: Top 10 Pubs In Reading Revealed.