Are you ready to explore the vibrant city of Coventry and discover the coolest spots to unwind and have a great time? Well, you're in luck as our ultimate guide to the best pubs in Coventry will provide you with a variety of boozers. 
Whether you're seeking a lively atmosphere to unwind after a long day at work, or a cosy spot to catch up with friends over a few drinks, Coventry's pub scene has you covered. 
No matter if you're new to Coventry or you're a seasoned local looking for some fresh recommendations, we've got you covered with the best spots to go for after work drinks, to relax, socialise and let your hair down!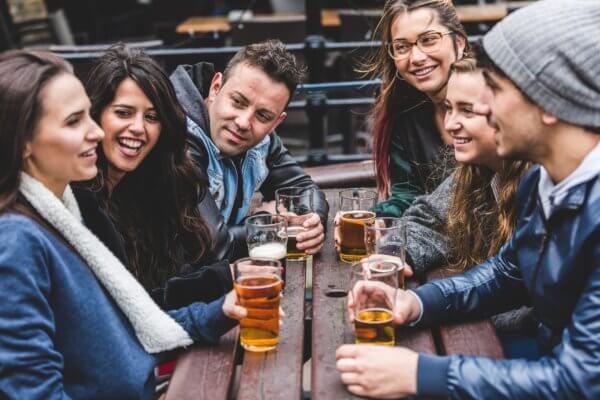 1. Town Crier 
When it comes to pubs in Coventry for a young professional crowd, the Town Crier is a boozer you won't want to shy away from. 
Located in the heart of the city centre on Corporation Street, this trendy pub boasts home cooked food, a wide selection of cask ales and innovative cocktails. 
With its vibrant social ambiance and regular live music nights, the Town Crier is the ideal spot to mingle with your friends after a busy day at work. 
If you fancy showing off your singing skills, they even have open-mic nights too where you can get a drink on the house for performing – not bad, aye?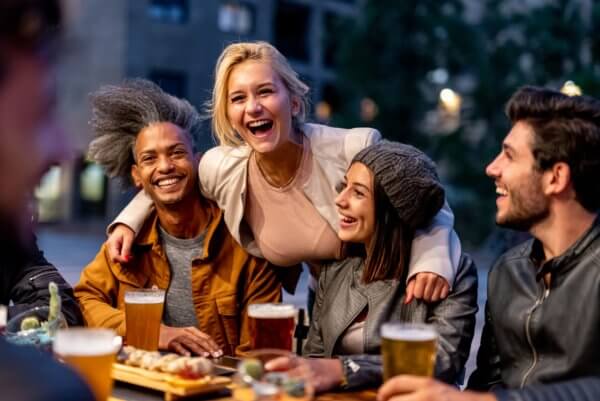 Address: Corporation St, Coventry CV1 1PB
2. Golden Cross 
For those craving a touch of nostalgia, the Golden Cross provides an old-world charm which you'll struggle to find anywhere else. 
Nestled in the historic Hay Lane, the Golden Cross is the oldest pub in Coventry having been built in 1583, and one of the oldest in the country. 
This traditional tavern-style pub has huge character and serves up an array of classic pub fare (which is all gluten free!), as well as a fine selection of real ales, lagers and ciders. 
The rustic interiors and relaxed ambiance make this watering hole a great spot to unwind and enjoy a catch up with friends, or just sit and watch the world go by over a few pints and a bite to eat.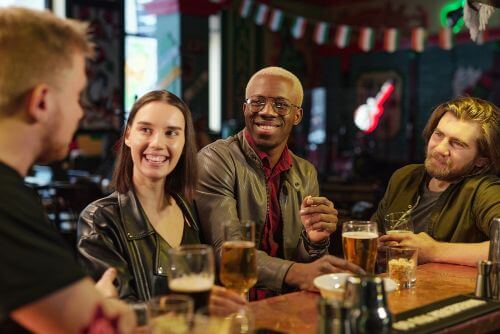 Address: 8 Hay Ln, Coventry CV1 5RF
3. The Phoenix 
If you're looking for an upbeat pub in Coventry to kickstart the weekend, or for some lively tipples after a busy working day, you've found it. 
Situated on Gosford Street, The Phoenix is open from breakfast until the early hours 7 days a week, with quiz nights, retro games, live music, club nights, as well as big sports showings.
Their well varied drinks menu includes six local beers on tap, six cider lines, a range of cans, cocktails and spirits too. 
Not only is it the place to be for drinking, if you're feeling peck-ish their menu features street food influenced plates and they offer a great bottomless brunch too!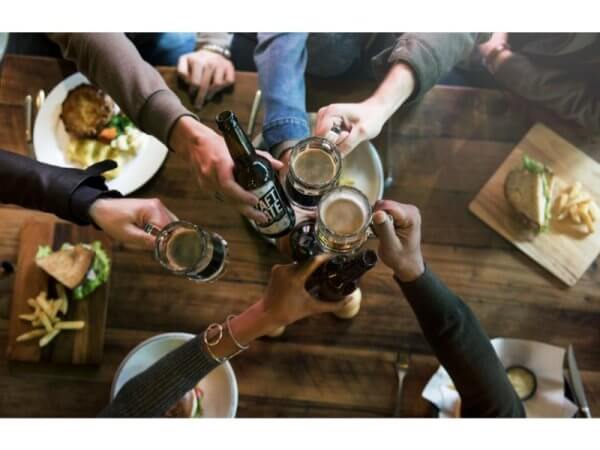 Address: 122 Gosford St, Coventry CV1 5DL
4. The Castle Grounds
Feeling thirsty? In the mood for a few pints? You'll want to make your way to The Castle Grounds.
With a suntrap beer terrace, karaoke nights, DJs spinning the tunes on the weekend, weekly pub quizzes and a great range of craft and cask beers, you'll find yourself leaving hours after you intended. 
They're also home to high-quality pub grub, which is served from 11am until 9am every day of the week, so if hunger is striking, you're sorted.
Trust us, good times are always promised here as there's always something happening no matter what day it is, so be sure to check it out.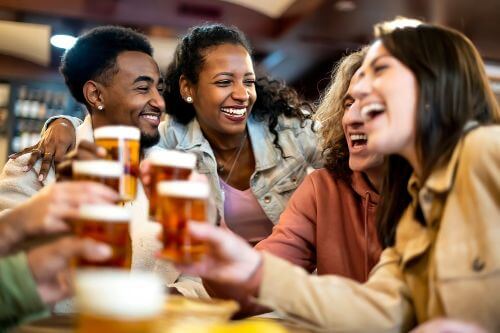 Address: 7 Little Park St, Coventry CV1 2UR
5. Hops d'Amour Micropub
Coventry is brimming with buzzing water holes, but surprisingly one of the best on the scene at the minute is newcomer Hops d'Amour Micropub. 
Despite being small in size, this family-run Micropub on Corporation Road is a must if you're a beer lover, with an interesting selection of 6 cask and 4 keg ales from national and local breweries. 
Beer not your thing? Don't worry, they also serve real ciders along with some spirits to choose from too. 
You can even buy cans and get draft takeaways if you fancy bringing your tipple of choice home with you! 
If you're looking to widen your social circle, or you're wanting to enjoy some drinks and have a catch up with your friends, this is the place, with an unpretentious vibe and friendly service.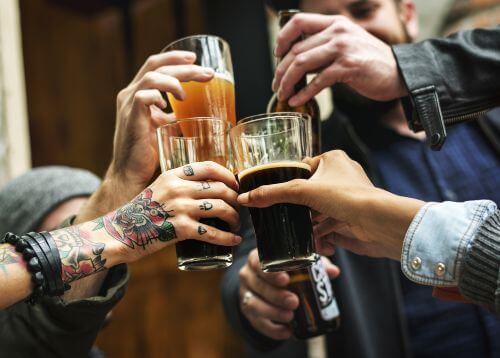 Address: 67 Corporation St, Coventry CV1 1GX
6. The Old Windmill 
Searching for the best pubs in Coventry city centre? The Old Windmill is a top-notch watering hole. 
This stunning 15th century ale house retains many of its original features and is filled to the brim with nooks and crannies, so if a traditional pub with character is what you're after, you're bound to get it here. 
There's something for every type of tippler, with a plethora of real ales, whiskeys, bourbon, wines, ciders and gins to choose from. 
This little olde worlde pub also serves artisan boards, traditional pork pies, and pastries if you're feeling a little hungry after all those pints!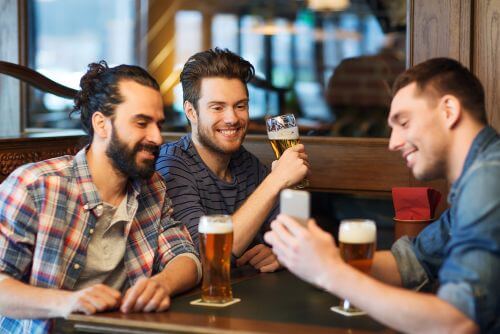 Address: 22 Spon St, Coventry CV1 3BA
7. Broomfield Tavern 
If you're looking for somewhere to enjoy a post-work tipple, the Broomfield Tavern is definitely somewhere worth checking out. 
Located on the fringe of the city centre, this proper boozer is a great place to relax and have a laugh with your mates over some drinks, with a variety of ales, ciders and beers on the menu. 
Don't let the outside appearance of this pub fool you, there's a great feel about this place, and there's a small beer garden so you can wash down a freshly poured pint. 
Not to mention, they're even dog friendly so you're bound to meet some four-legged friends! 
Address: 14-16 Broomfield Pl, Coventry CV5 6GY
8. Sky Blue Tavern 
The Sky Blue Tavern is a favourite for Coventry City fans and beer aficionados alike.
Coventry's newest sports bar is hailed for its award winning hand-crafted beers along with its scrumptious Indian food, including classic and contemporary curries, mixed grills, loaded naans and more. 
This Coventry City Football Club themed bar shows all kinds of games, with 20 TV screens, including private screens in each booth so if you're a sports lover, why wouldn't you want to take a visit? 
Whether you're a Sky Blues fan or not, this is a pub you need to experience at least once!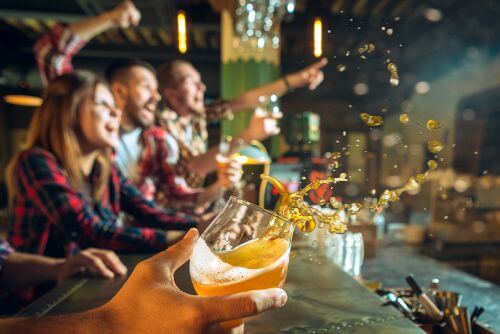 Address: Hertford Pl, Coventry CV1 3JZ
As you've discovered from our ultimate list, Coventry's pub scene provides the perfect backdrop for socialising, networking and simply enjoying everything that this dynamic city has to offer. 
Which pub are you rushing to first? Or are you heading out on a pub crawl? We hope you enjoy it! 
Read next: The Pros And Cons Of Remote Working.